The supergene orebody (near-surface deposit) was mined during the initial phase of Quebrada Blanca. QB2 will develop the deeper sulphide resource underlying the existing operation. As a result, QB2 is effectively pre-stripped, which greatly reduces project costs.
Initial 28-year mine life will use only 25% of total reserves and resources
Maximum pit depth of 720 meters

Concentrator
Processing of copper ore, including crushing, milling, bulk flotation, thickening and filtering will occur in a new concentrator plant with a production capacity of 140,000 tonnes-per-day.

Tailings Facility
Mine tailings will be transported from the concentrator plant to the tailings facility. The facility will be built to industry-leading standards for safety and security to ensure safe management and storage.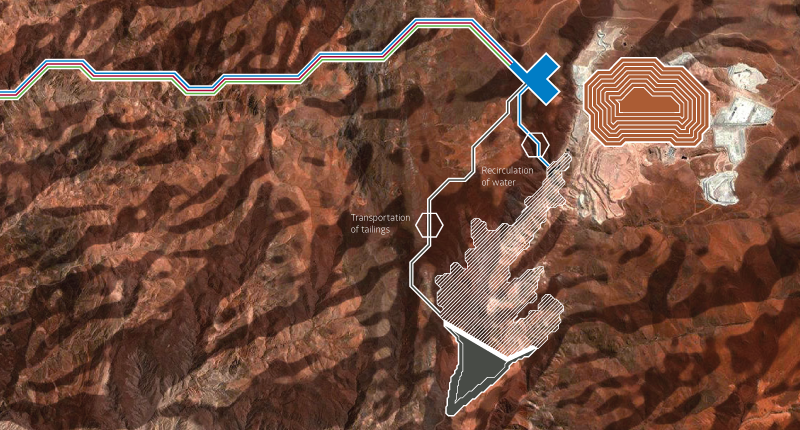 Utilities
Utilities constructed to service QB2 will include the concentrate and desalinated water transport systems, high-voltage power lines and access roads.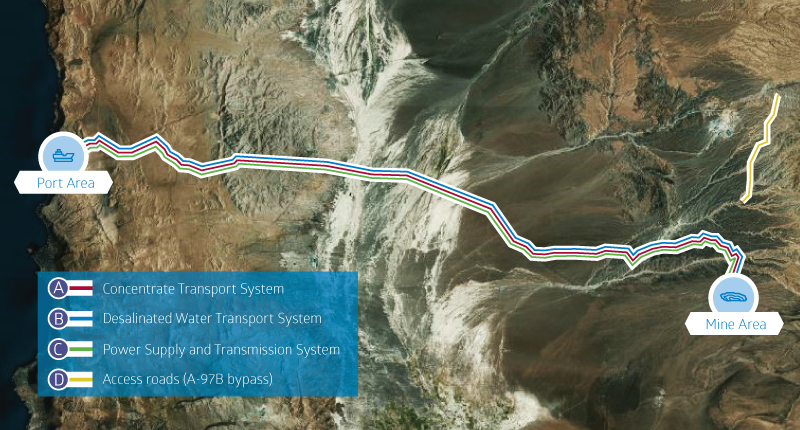 Port Facilities and Desalination Plant
QB2 will include the first large-scale use of desalinated seawater at a mining operation in the Tarapacá Region of Chile, in place of freshwater use. In addition, port facilities for loading mineral concentrate onto ships for transport to markets will be constructed.