Sullivan Mine
Teck's Sullivan Mine, located in Kimberley, British Columbia, ceased mining operations in 2001. Sullivan is a world-class example of successful mine closure and the transition from mining town to tourist destination.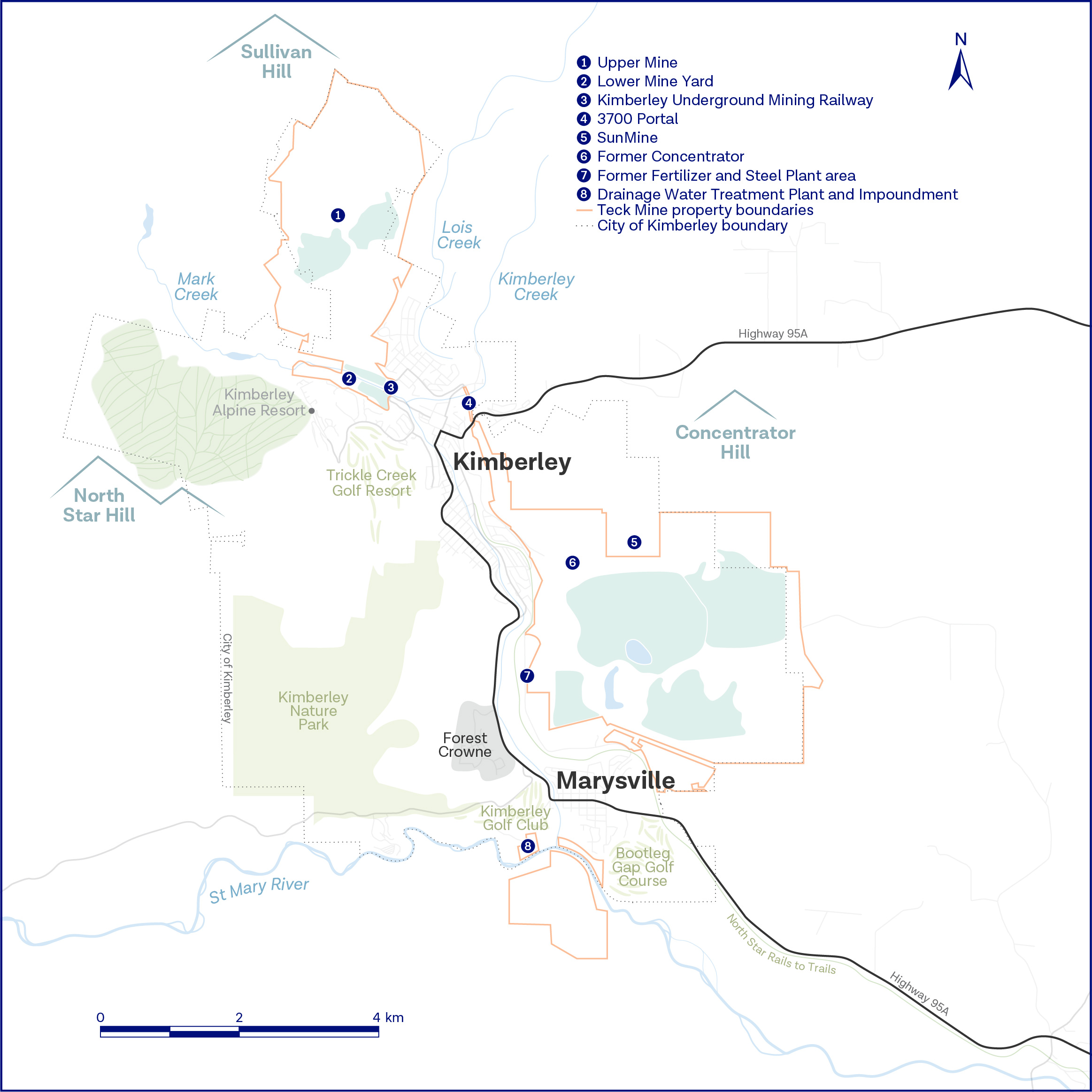 The Sullivan Mine, located in Kimberley, British Columbia, was a major producer of lead, zinc and silver that operated from 1909-2001.
For nearly 100 years, the Sullivan Mine was critical to the social and economic fabric of the community. At the time of closure, the Sullivan Mine was the largest single contributor to Kimberley's tax base and the city's largest employer.
Almost 20 years have passed since the mine closed. Over that time, Kimberley has transitioned from a mining community to a booming tourist and retirement destination. The community remains vibrant and successful.
Learn more

/
History
The Sullivan Mine was discovered in 1892. The mine grew with the City of Kimberley, named in the hope that the mine would be as rich as the diamond mines in Kimberley, South Africa. The Consolidated Mining and Smelting Company, a predecessor of Teck, acquired the mine in 1909.
Over its lifetime, from 1909-2001, the Sullivan Mine produced 26 million tonnes of lead, zinc and silver concentrates. At closure in 2001, it had become one of the largest underground mines in Canada with almost 500 kilometres of tunnels.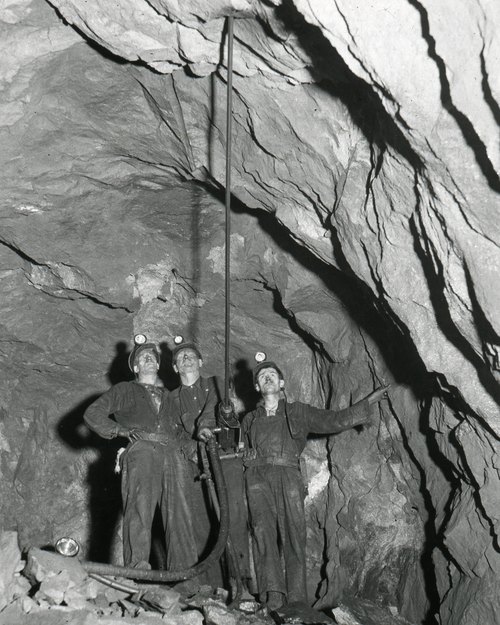 By 1990, there was confirmation that Sullivan Mine's reserves would be exhausted by 2001. A detailed closure plan was developed, and more than 30 community and stakeholder meetings were held to review and comment on the proposed reclamation plans.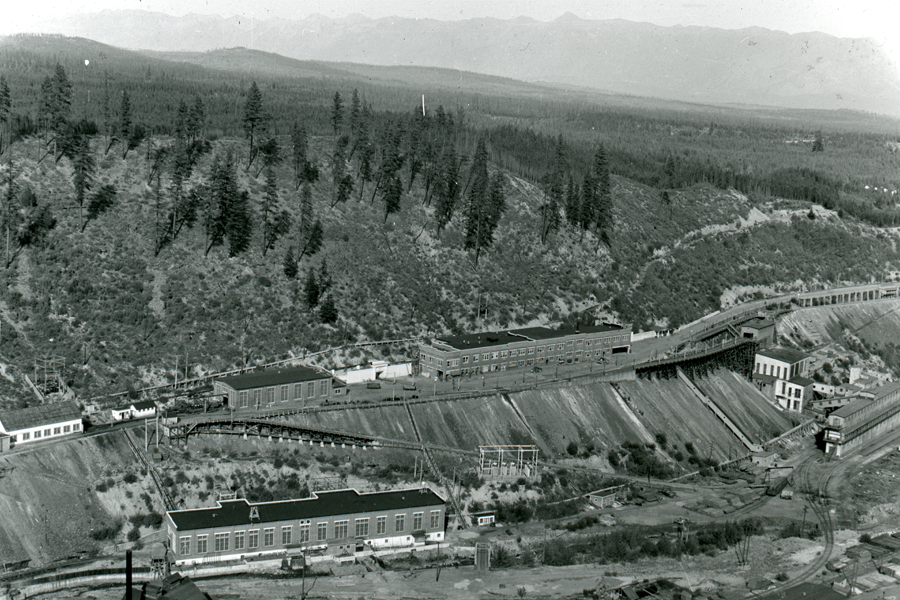 Lower Mine Yard in mid 1900s and in 2020
Teck worked with the Sullivan Public Liaison Committee and others to develop a plan to transition the city away from economic dependence on the mine. Working together, Teck and its community partners sought ways to maintain the vitality of the community by re-purposing portions of the mine to capitalize on the natural landscape, climate and location – all uniquely suited to attract a vibrant tourist trade.
Learn More

/
Transition and Investment
When the Sullivan Mine closed in 2001, it was the largest single contributor to Kimberley's tax base and the city's largest employer. Teck and many local partners came together to begin thinking about the community's next phase long before the closure.
The City of Kimberley flourished where many others have faltered following mine closure, due in part to the contributions Teck made to assist in the transition from a mining city to a resort destination. Unlike other heavily mining-dependent communities that suffer significant economic and population declines following mine closure, the City of Kimberley experienced population growth of 13% between 2001 (closure) and the most recent census in 2016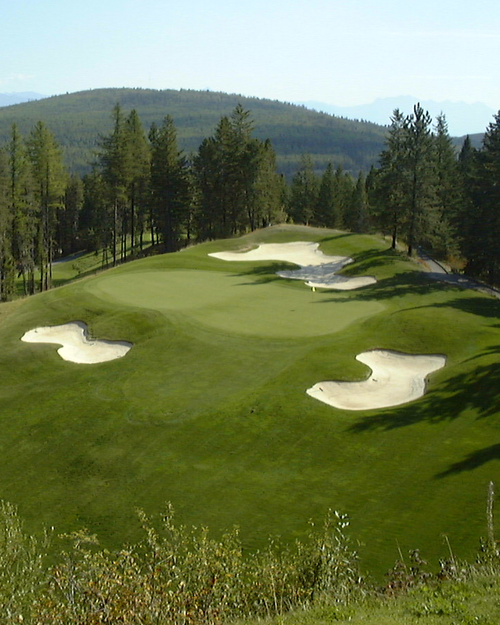 Since closure in 2001, the Sullivan Mine has been carefully managed according to regulatory requirements, Teck's own standards and the standards of the Mining Association of Canada. An active comprehensive management program is in place and work continues to address challenges related to more than 100 years of active mining at the site.
The Sullivan Mine currently employs more than 20 staff members and contractors. A significant number of Teck employees as well as contractors and suppliers live and work in Kimberley, contributing to the ongoing responsible management of the now-closed Sullivan Mine. Our team takes great pride in maintaining strong community partnerships.

SunMine

Teck expanded its post-mining community investments beyond recreational amenities and real estate when it collaborated with the City of Kimberley and other partners to construct a solar power facility on fully reclaimed Sullivan Mine land.


SunMine is truly a community endeavor. The City of Kimberley initially co-financed and owned SunMine while Teck initially provided the land and donated $2 million to the project. In January 2020, Teck announced the purchase of SunMine from the City of Kimberley. BC Hydro purchases the solar-generated electricity.
Water Management and Treatment

Water management and treatment is ongoing at Sullivan to ensure protection of the area's water resources. Current activities include collection of mine-influenced water from underground workings and waste facilities.

The management systems include more than 25 pumps and 30 km of pipeline to collect water and convey it to the Drainage Water Treatment Plant located southwest of Marysville. These systems are continually monitored, maintained and upgraded, and research is ongoing to ensure the best methods to manage water for the long term.
Land Management

Teck continues to maintain over 3,000 hectares of private property in and around the City of Kimberley. In cooperation with conservation groups, Teck currently allows limited recreational access to roughly 450 hectares of land. Each year, Teck treats between 30 to 50 hectares of forested land in and around Kimberley to minimize the risk of wildfires.

In 2019, Teck partnered with the Kimberley Trail Society (KTS) to formalize the use and maintenance of popular hiking and mountain biking trails located on Teck property within Kimberley city limits. Teck is currently a Platinum sponsor of the KTS to ensure that these trails are kept safe and fun for years to come. Learn more
Teck Public Access Boundaries
For your safety and ours, please observe the no entry, no hunting, and no shooting boundaries at Teck's Sullivan operations. See the map of restricted areas here.
Community
Community Investment
The Sullivan Mine Team takes great pride in maintaining strong community relationships. The team is pleased to support local initiatives through Teck's Community Investment Program. Contributions are available for charitable organizations, institutions and initiatives that focus on health, education, environment and community. To learn more and find out if your organization is eligible visit the Teck Community Investment Program.
Sullivan Liaison Committee
The multi-stakeholder Sullivan Liaison Committee (SLC) serves as a formal connection between the Sullivan Mine Team and communities of interest. A liaison committee was originally formed in the 1990s to help the community with the transition through closure. The SLC was re-launched as a venue for sharing information and facilitating discussion about future mine-related activities and initiatives. To learn more and see recent agendas and meeting notes, visit the Teck Sullivan Liaison Committee.