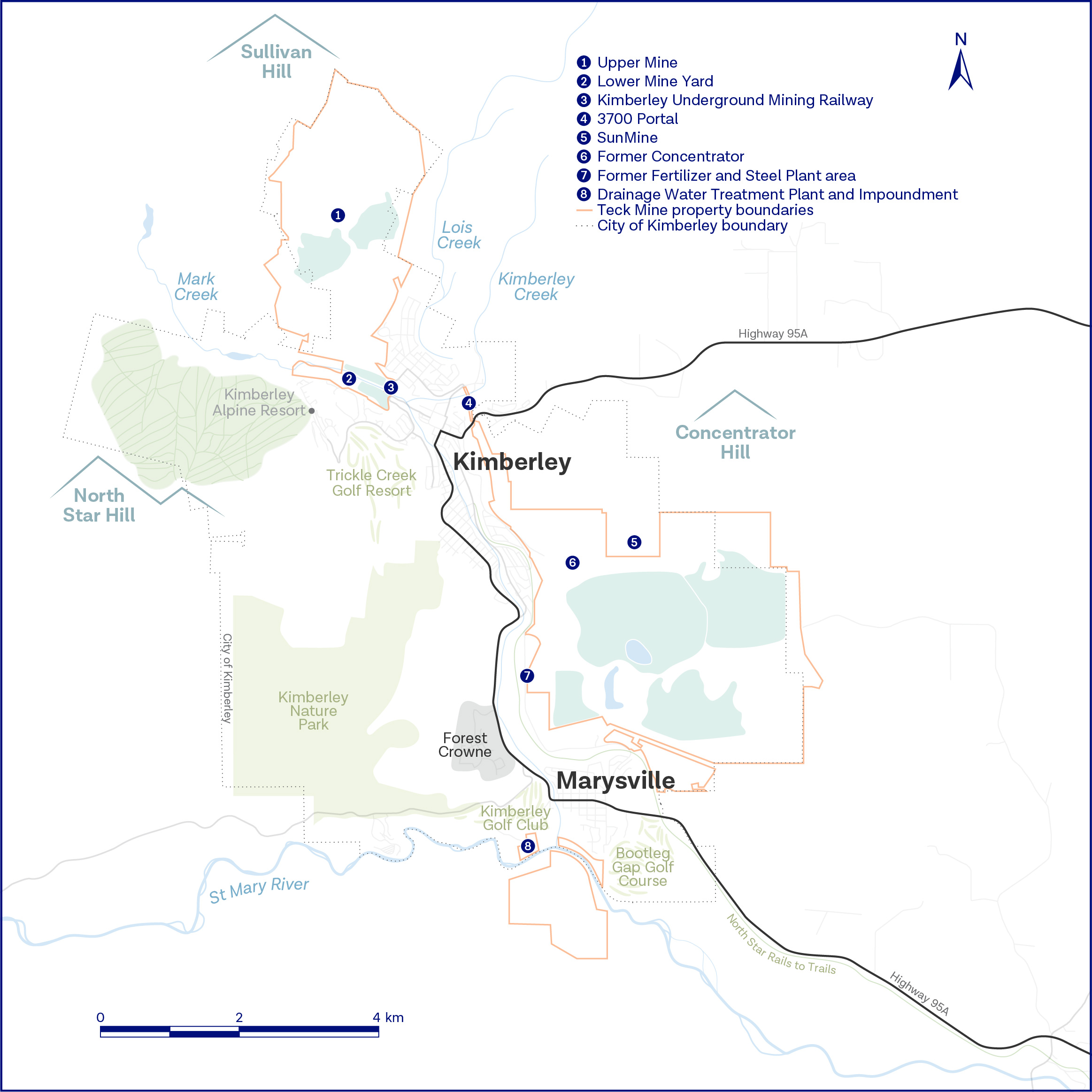 The Sullivan Mine, located in Kimberley, British Columbia, was a major producer of lead, zinc and silver that operated from 1909-2001.
For nearly 100 years, the Sullivan Mine was critical to the social and economic fabric of the community. At the time of closure, the Sullivan Mine was the largest single contributor to Kimberley's tax base and the city's largest employer.
Almost 20 years have passed since the mine closed. Over that time, Kimberley has transitioned from a mining community to a booming tourist and retirement destination. The community remains vibrant and successful.