Global Workforce Demographic
At the end of 2017, there were 10,109 employees, temporary and permanent, working at Teck-operated mining and metallurgical operations and offices.
Figure 23: Global Workforce in 2017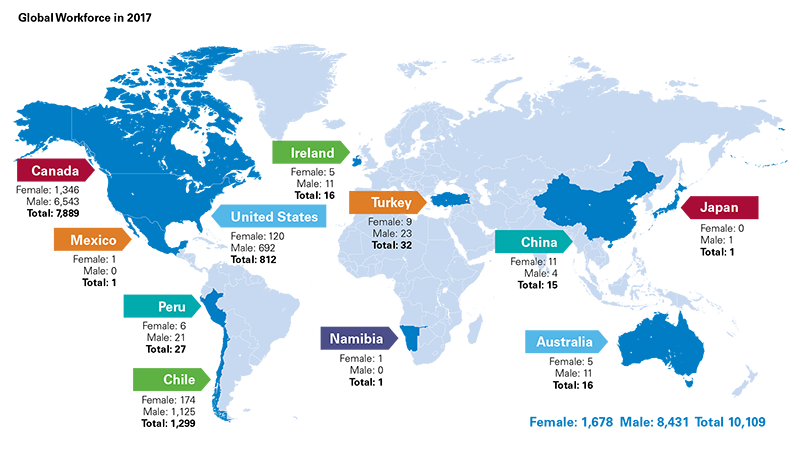 Figure 24: Global Workforce by Employment Level (as at year-end)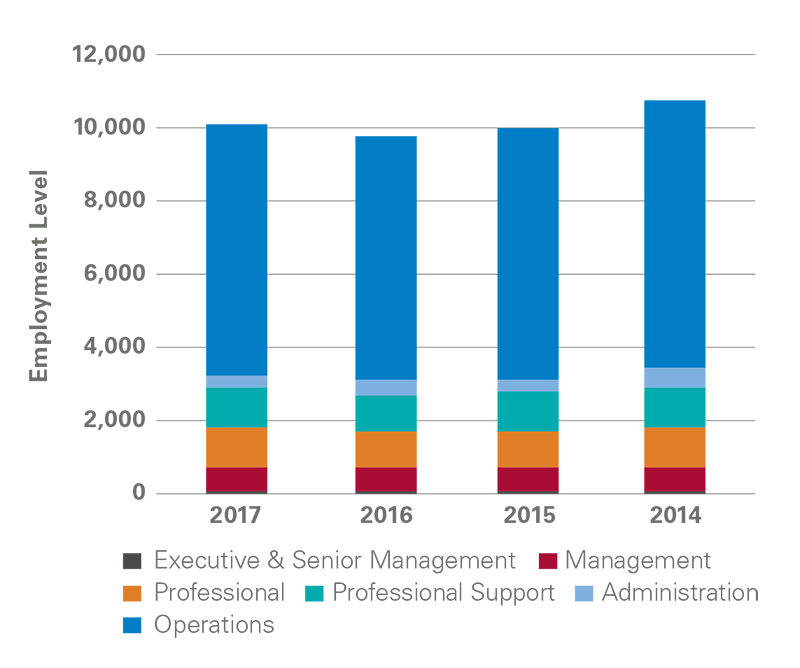 Figure 25: Global Workforce by Age and Gender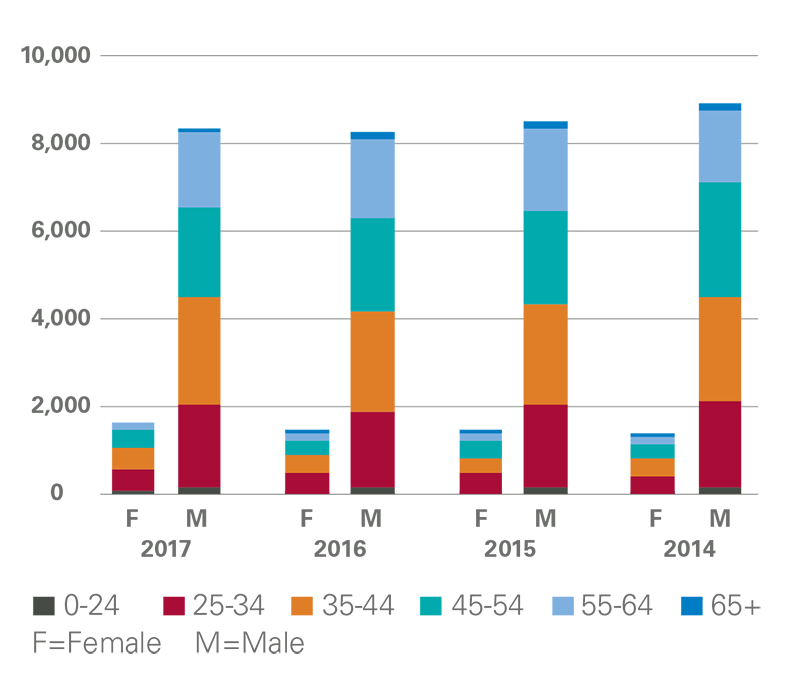 Labour Relations
Collective bargaining was completed at our Highland Valley Copper, Cardinal River, Trail and Quebrada Blanca operations in 2017. 58% of our workforce was unionized in 2017. In December 2017 at our Quebrada Blanca Operations, the Union of Workers of Quebrada Blanca, which represents 105 employees, went on strike for seven days before a collective agreement was reached the same month.

Talent Attraction
In 2017, we implemented new global applicant tracking software to strengthen the security of data, to streamline and enhance the management of recruitment, and to provide additional information on the diversity of our applicants. The system allows applicants to self-identify their ethnic background, and we have begun tracking this data with a focus on women and Indigenous Peoples across our operations.
We conducted recruitment events in several Canadian towns and universities. These activities ensure we attract top talent and sufficient volume of applications to fill vacancies, with a focus on co-op students and Professionals in Training (e.g., Engineers and Geologists). In 2017, we increased our efforts in digital recruitment, primarily through social media, in an effort to reach more diverse applicants, with a focus on women.
We developed new marketing and advertising campaign strategies that target local women to build awareness and promote career opportunities. As a result, the number of female applicants for haul truck positions more than doubled in 2017 compared to 2016. In terms of hiring, 155 women joined Teck in haul truck or labour positions in 2017, representing 29% of all new hires in these positions for the year.
Table 21: New Hires by Age Group and Gender
Gender

Country

Under 30 Years Old

30 to 50 Years Old

Over 50 Years Old

Female

Canada

165

188

44

Chile

12

14

3

United States

37

22

4

Other

4

3

0

Total Female

218

227

51

Male

Canada

365

475

101

Chile

12

33

6

United States

91

89

22

Other

5

2

2

Total Male

473

599

131

Grand Total

691

826

182

Retention, Training and Development
Teck is committed to the ongoing development of our people, with a focus on leadership development, safety training, new-hire training, cross-training, refresher training and knowledge transfer. We are enabling our workforce to go home safe and healthy every day, creating an engaged workforce capable of excelling in their current roles and equipping them with skills for future roles.
Figure 26: Investment Spend on Training


Training hours that are tracked are all activities related to further development of employees' skills. These hours can include training provided by Teck trainers and/or external consultants; it does not include basic compliance training.
Table 22: Average Hours of Training in 2017 per Employee
| | | |
| --- | --- | --- |
| Type | Male | Female |
| Hourly | 98 | 104 |
| Staff | 16 | 19 |
| Total | 67 | 49 |

Employee Turnover
For overall understanding of workforce dynamics and changes, we track employee turnover, including voluntary resignations, involuntary layoffs and retirements. In 2017, total turnover was 9%, compared to 7% in 2016, 10% in 2015 and 12% in 2014. Our voluntary turnover rate was 6% in 2017, compared to 6% in 2016.
Table 23: Total Employee Turnover
Gender

Country

Under 30 Years Old

30 to 50 Years Old

Over 50 Years Old

Female

Canada

5

43

32

Chile

3

6

1

United States

6

5

3

Total

14

54

36

Male

Canada

38

179

281

Chile

11

97

43

United States

20

47

22

Other

1

5

3

Total

70

328

349

Grand Total

84

382

385

Table 24: Return to Work and Retention Rates after Parental Leave
2017

2016

2015

2014

2013

Number of employees who took parental leave

123

122

93

116

89

Number of employees who returned to work after parental leave ended

Data for 2017 will be available in the 2018 Sustainability Report

96

77

111

83

Return to work and retention rate of employees who took parental leave (%)

79%

83%

96%

93%

Building Strength with People
We evaluate employee engagement by measuring the effectiveness of our Building Strength with People program, a framework through which salaried employees have regular performance reviews, development planning, and career conversations with their supervisors. On an annual basis, we conduct a survey of participants to evaluate their satisfaction with the program from 0% to 100% in each of the three categories of the framework.
The overall score on the survey in 2016 was 76%, compared to 77% in 2015. In the performance area, there was an improvement to 86% from 84% in 2015. In development, there was a decrease to 70% from 74% in 2015, and in career conversations, there was a slight improvement to 69% from 68% in 2015. 2017 results will be available in mid-2018.
A number of recommendations were made to improve the program going forward, particularly to address the results for development. This includes increasing the visibility of senior leadership, simplifying the software, scheduling training for supervisors and conducting a full review of the program.

Leadership Development
Teck's approach to leadership development is primarily focused on four programs: Leading for the Future, Leading for Excellence, Leadership Challenges and Emerging Leaders. In 2017, we conducted five Leading for the Future program cohorts, three Leading for Excellence cohorts, seven Leadership Challenges and the sixth cohort of our Emerging Leader Program. In the Leadership Challenge, past Leading for Excellence graduates act as group coaches, while Leading for the Future graduates work with both their supervisors and coaches to identify a development area and practise a leadership competency for a 10-week period following a three-day on-site workshop. In a joint evaluation assessment, each participant and his or her supervisor evaluated the participant's level of effectiveness and found an 83.5% increase in capability and effectiveness in leadership development, as well as sustained improvement six months later.

Engaging Employees through our Company Magazine
Teck's Connect magazine is our source for company-wide communications. In this quarterly publication, we highlight employee achievements, community engagement activities, a letter from our CEO and much more. Visit www.teck.com/connect to read archived volumes of Connect.

Diversity and Equal Opportunity
In 2017, we continued to work towards building a diverse workforce that includes more women and Indigenous Peoples, focusing on a number of initiatives tied to the six areas of our Inclusion and Diversity Plan.
Table 25: Implementation of Inclusion and Diversity Plan
| | |
| --- | --- |
| Area of Inclusion and Diversity Plan | 2017 Activities |
| 1. Develop our people —grow a culture of inclusion that values diversity | Approximately 760 leaders across Teck participated in Gender Intelligence workshops and 97% of feedback survey respondents rated the workshops as good or excellent. |
| 2. Measure and report | We measure and report on gender diversity metrics internally and externally in the sustainability report. |
| 3. Attract the right people — strengthen our recruitment practices | We conducted a variety of recruitment events targeted to women. At our steelmaking coal operations, we hosted a Women in Mining Career Fair and information workshop in Sparwood, B.C., which had a strong turnout and resulted in several new hires. |
| 4. Foster a more inclusive culture and increase employee engagement | We are piloting a childcare benefit program in Canada, enhancing development plans for high-potential women, improving the interview process to ensure diverse candidates and interviewers, and developing flexible work schedules for select site-based roles. In Chile, the Inclusion and Diversity Working Group developed a plan for cultural change. We also conducted a pay equity review. |
| 5. Remove systemic barriers and biases — make processes more inclusive | Job titles were updated across Teck to be inclusive. In Chile, changes were made to human resources policies with respect to daycare as well as to dependent eligibility, so that all eligible employees' spouses who are not working may receive coverage, regardless of gender or sexual orientation. The Quebrada Blanca Phase 2 project team reviewed the project design with respect to diversity considerations of the facilities, employment plan and leadership composition. |
| 6. Continuing to build our brand as an inclusive and diverse company | We feature content about diversity in our employee communications. We also partner with the University of British Columbia and the Engendering Success in Science, Technology, Engineering and Math (STEM) Consortium to improve the attraction and retention of women in STEM. |
Representation of Women at Teck
There were 1,678 women working at Teck at the end of 2017, which represents 17% of the total workforce, compared to 1,452 women and 15% of the total workforce in 2016.
Table 26: Women in Leadership and Technical Positions
| | | | | |
| --- | --- | --- | --- | --- |
| Category | 2017 | 2016 | 2015 | 2014 |
| Board of Directors | 21% | 14% | 14% | 25% |
| Senior Management | 7% | 8% | 7% | 6% |
| Management | 19% | 17% | 16% | 16% |
| Operational or Technical Positions | 10% | 9% | 8% | 8% |
| Of the Operational or Technical Positions, the % in Leadership Positions | 6% | 5% | 5% | 4% |
Remuneration at Teck
Teck is committed to providing a fair living wage to all employees and contractors. For our hourly employees, see the ratios of their entry level wage compared to local minimum wage by gender in Table 27.
Table 27: Entry Level Wage Compared to Local Minimum Wage(1)
2017

2016

Countries

Female

Male

Female

Male

Canada

2.6:1

2.6:1

2.7:1

2.7:1

United States

1.5:1

1.5:1

1.7:1

1.7:1

Chile

2.8:1

2.8:1

2.8:1

2.8:1
(1) The figures represented in this table are for hourly employees, which make up approximately 65% of our workforce. This does not include contractors.
For Canada, Teck wages are compared against the B.C. minimum wage. In Washington state and Alaska, they are compared against the Washington state and Alaska minimum wages, respectively. In Chile, they are compared against the national minimum wage. Teck provides competitive wages that are above the local minimum for all significant areas of operation.

Gender Pay Equity Review
A company-wide Gender Pay Equity Review was conducted in 2017, with the objective of ensuring that female and male employees across the organization receive equitable pay. The review was conducted by our compensation team, with results reviewed and validated by a leading third-party global consultancy. The review focused primarily on permanent, salaried employees located in Canada, Chile and the United States, with a wide range of pay component data being collected and analyzed. The review found no indication of any systemic gender pay issue within our company. This key finding was important; to ensure that we continue to maintain gender pay equity in the organization, similar reviews will be conducted regularly.
Table 28: Ratio of Basic Salary and Remuneration in 2017
Employee Category

Average Basic Salary (Male : Female)

Average Remuneration (Male : Female)

Canada

Executive & Senior Management

1.1 : 1

1.2:1

Management

1.0 : 1

1.0:1

Professional

1.1 : 1

1.1:1

Professional Support

1.3 : 1

1.3:1

Administration

1.1 : 1

1.1:1

United States

Executive & Senior Management

n/a

n/a

Management

1.0 : 1

1.0 : 1

Professional

1.0 : 1

1.0 : 1

Professional Support

1.2 : 1

1.2 : 1

Administration

0.8 : 1

0.8 : 1

Chile

Executive & Senior Management

1.0 : 1

1.1 : 1

Management

1.2 : 1

1.2 : 1

Professional

1.0 : 1

1.0 : 1

Professional Support

0.9 : 1

1.0 : 1

Administration

0.9 : 1

1.0 : 1

Workplace Flexibility
A childcare benefit program is being piloted with employees in Calgary, Richmond, Toronto and Vancouver and at Highland Valley Copper. The one-year program with Kids & Company supports access to childcare services. During the pilot, eligible employees will have priority access to several services and benefits, including flexible part-time daycare, a guaranteed childcare spot within six months of registration, camp programs during school closures, and more. Participating employees are responsible for covering the cost of the program.

Employee Feedback and Grievances
In 2017, we dealt with individual reports of harassment through our human resources procedures and received four allegations of discrimination through our whistle-blower hotline. The allegations were based on issues of race, physical disability, family status, and entitlement to retirement benefits. Following the complaints, interviews were conducted with all concerned (except for anonymous reports), and the issues were either resolved completely or we are progressing toward reaching a resolution. It is important to note that allegations may be reflective of perceived or actual events, and therefore do not necessarily represent an actual negative impact or act of discrimination. Teck's practice is that all feedback is acknowledged and assessed, and a response is communicated to the complainant, with the goal of providing a satisfactory reply or resolution in a timely manner.