Zinc
We are one of the world's largest producers of mined zinc and operate one of the world's largest fully integrated zinc and lead smelting and refining facilities.
We are capable of producing approximately 295,000 tonnes of refined zinc per year. Teck produces primary zinc and zinc alloys, available in slab and jumbo form. Our zinc is a registered brand on the London Metal Exchange and we have a Quality Management System which complies with the requirements of ISO 9001:2015.
We produce zinc concentrate from our Red Dog Operations in Alaska. In addition to marketing our zinc concentrate around the world, Teck's concentrate team purchases concentrate from other mines for processing at our Trail Operations metallurgical complex in British Columbia.
of our revenue in 2022 that was from zinc
of zinc contained in concentrate that Teck produced in 2022
people worldwide reached through our Zinc & Health program since 2011
of refined zinc produced by our Trail Operations in 2022

Zinc…
protects steel by improving its durability. The primary uses of zinc are for galvanizing steel to protect against weather and corrosion, producing brass and bronze, and in die-casting to produce a wide range of metal products. Zinc can increase crop yields and crop quality. And, as an essential nutrient in human development and disease prevention, zinc saves lives.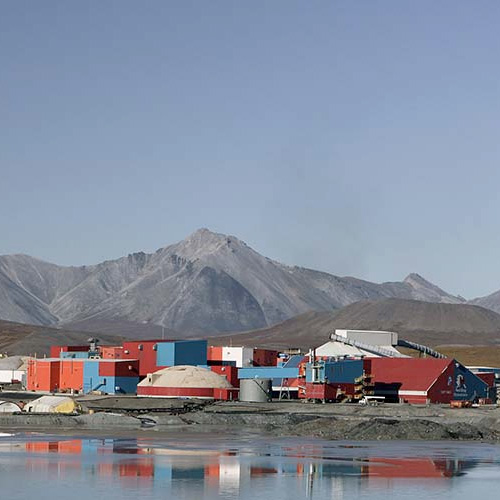 Red Dog
Red Dog Operations is one of the world's largest zinc mines, located in northwest Alaska, USA.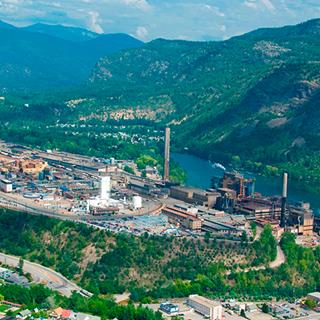 Trail Operations
Trail Operations is one of the world's largest fully integrated zinc and lead smelting and refining complexes, located in southern British Columbia.
Carbon Footprint of

Teck Special High Grade Zinc
Due to its ability to extend the life of products made of steel and its growing role in energy storage and production, zinc is an essential material for the low-carbon future.
Teck is one of the world's largest producers of mined zinc. We benefit by the integrated nature of our zinc business, with low-carbon zinc mined at our Red Dog Operations that is smelted and refined at our Trail Operations—a world-class facility when it comes to low-GHG performance. Each tonne of Special High Grade (SHG) zinc produced at Trail Operations produces 0.93 tonnes of CO2e, or carbon dioxide equivalent, below the estimated global average of 3-4 tonnes of CO2e per tonne of zinc production. Details on the extremely low carbon footprint of Teck's SHG zinc can be found in this report that was independently assured by PricewaterhouseCoopers LLP.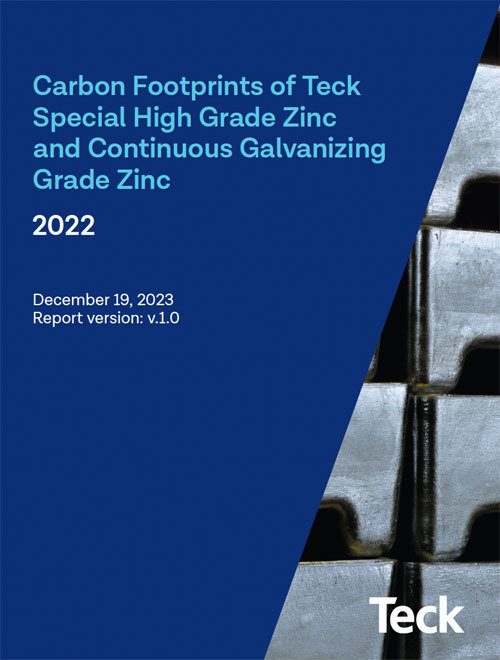 Did you know?
Zinc batteries have been used for many decades. Zinc-carbon batteries are the longest established primary battery type and are in applications such as remote controls, flashlights, toys and electronics. Zinc-chloride batteries are an improved version of the zinc-carbon cells; they have a longer life and a steadier voltage output. Button cell zinc-air batteries are used in hearing aids, calculators and watches. Read more about zinc through the International Zinc Association.