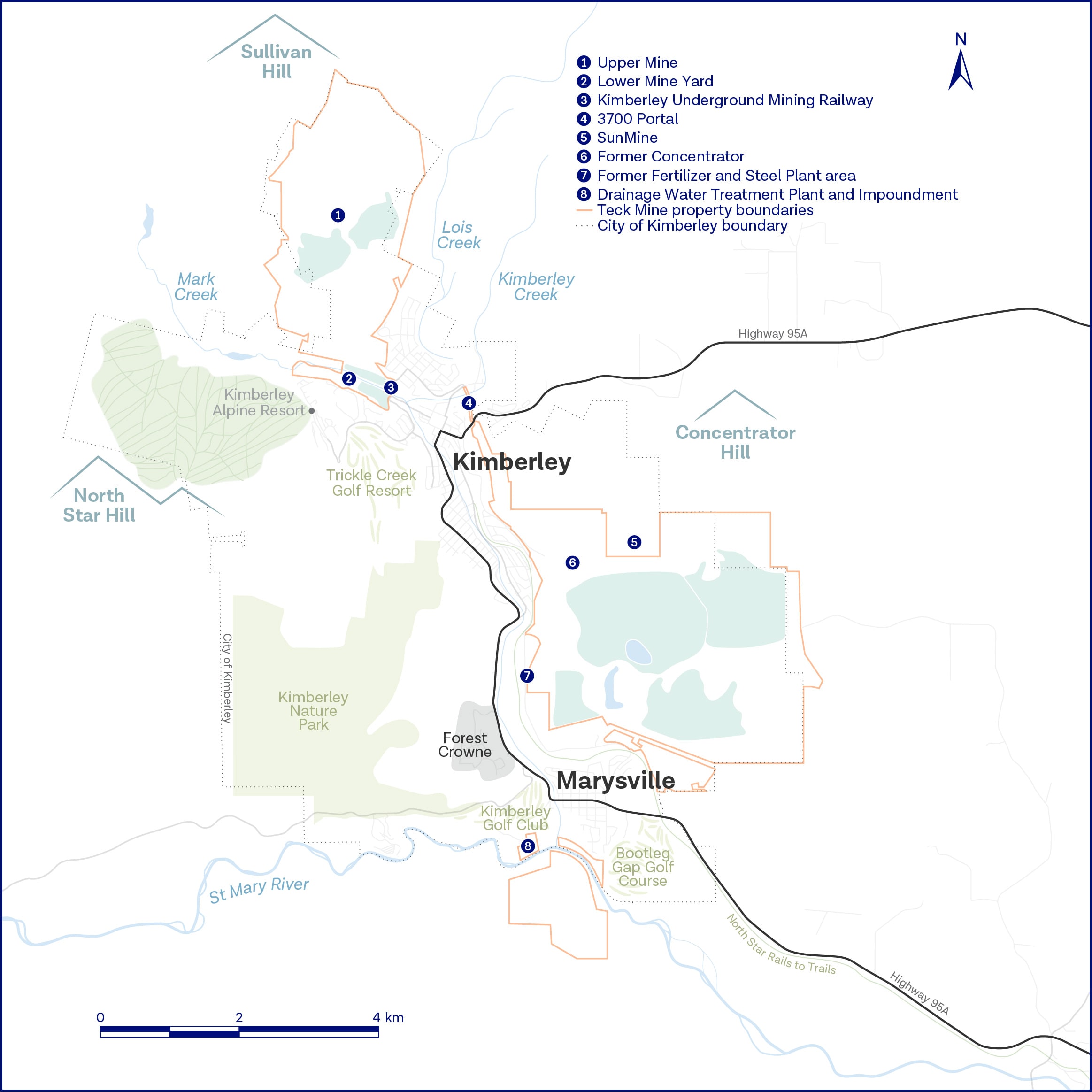 The Sullivan Mine, located in Kimberley, British Columbia, was a major producer of lead, zinc and silver that operated from 1909-2001. For nearly 100 years, the Sullivan Mine was critical to the social and economic fabric of the community. At the time of closure, the Sullivan Mine was the largest single contributor to Kimberley's tax base and the city's largest employer.
During operations, the Sullivan employed on average 1,000 employees per year. Many former employees and their families still reside in Kimberley today.
Prior to closure, Teck's predecessor Cominco and many community partners came together to develop a plan to transition Kimberley away from economic dependence on the mine. The group sought ways to maintain the vitality of the community by repurposing portions of the mine to capitalize on the natural landscape, climate and location.
Almost 20 years have passed since the mine closed. Over that time, Kimberley has transitioned from a mining community to a booming tourist and retirement destination. The community remains vibrant and successful.
Our first priority is the health and safety of our team, our families, our neighbours, and all visitors to our community. Our team is dedicated to the ongoing responsible management of the site after nearly 100 years of active mining. The Sullivan Mine's current employees, contractors and suppliers manage the property, monitor post-closure conditions, and operate site infrastructure, such as water management and treatment systems.
We also take great pride in maintaining strong community partnerships. We are fortunate to live, work and play in Kimberley and the surrounding area, and are pleased to be part of this thriving community.