Every day at our Highland Valley Copper Operations, ore is loaded by shovels onto trucks and sent to the plant to be processed to extract valuable copper.
This is a tried-and-true method in mining. Through our innovative RACE technology transformation program, we are implementing cutting-edge innovations within this common approach to drive real improvements in productivity and efficiency.
These improvements are helping to yield strong results. In 2021, mill throughput increased by 15% and copper recovery performance was increased by 3%.
The RACE machine learning algorithms at Highland Valley Copper work to transform our vast data sets into actionable recommendations alongside automation improvements and other advanced process control technologies.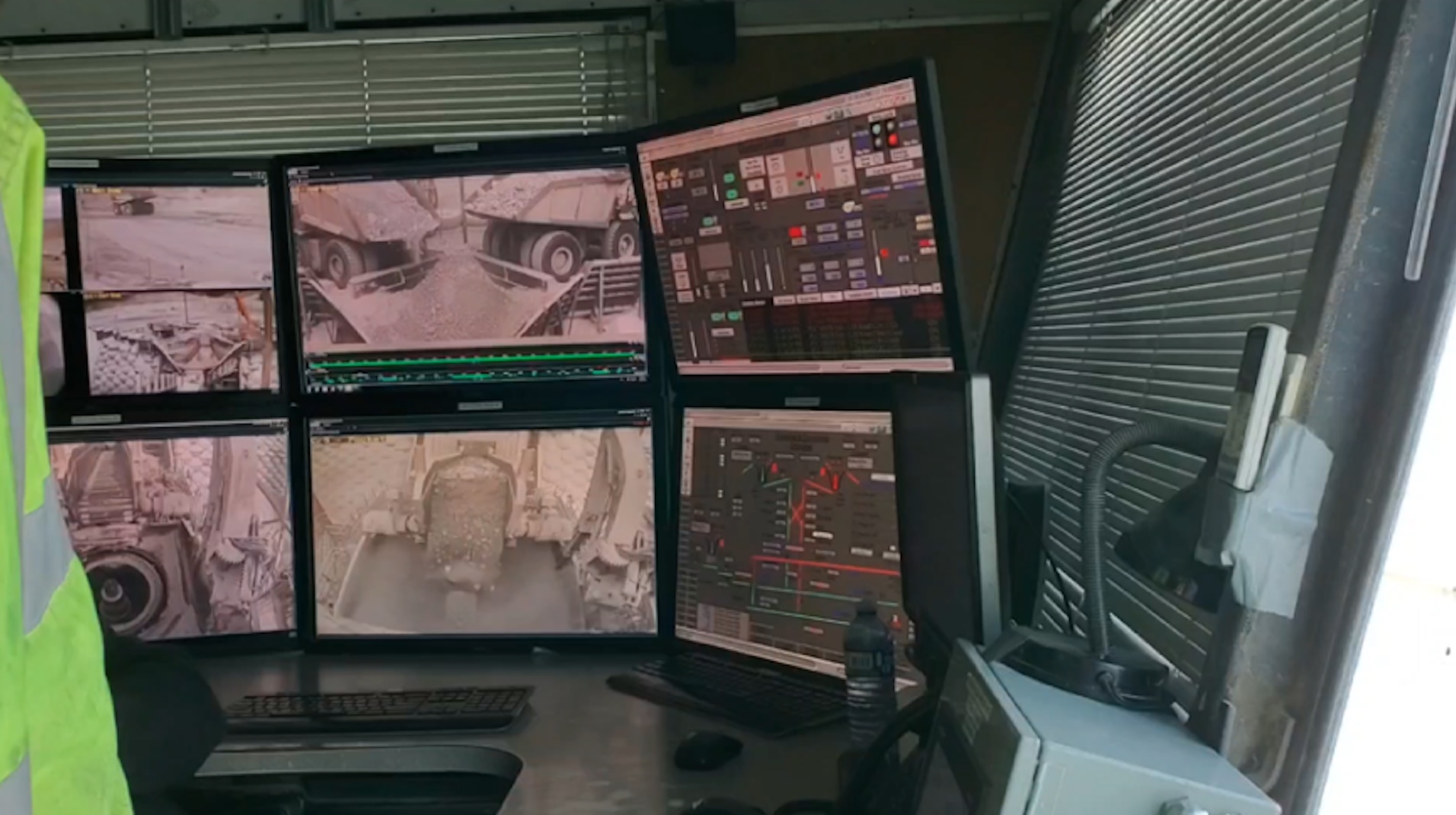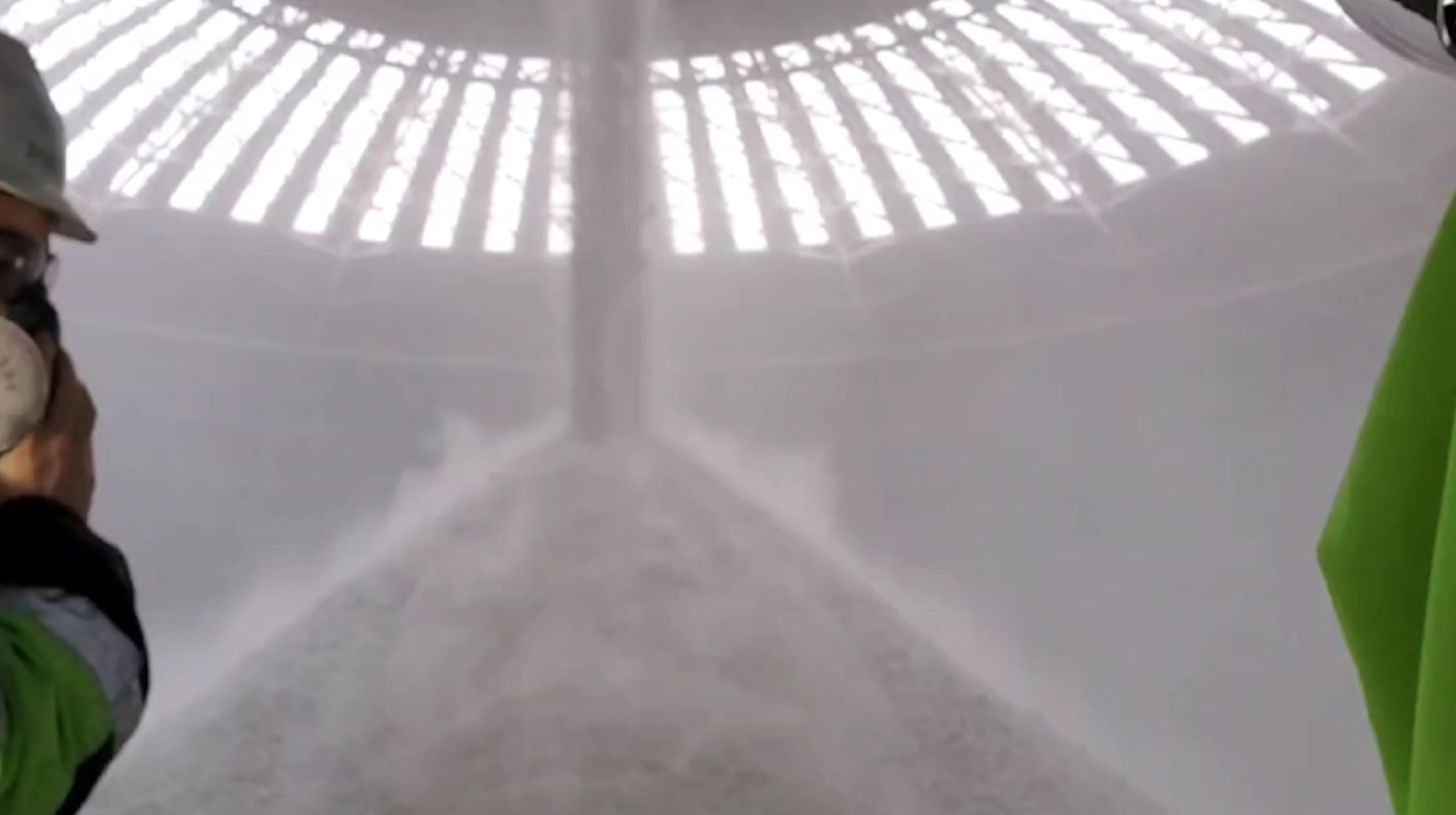 Left: Operator making decisions based on blend model. Right: Stockpile at Highland Valley Copper receiving blended ore.
Highland Valley Copper Operations' original Ore Tracking System is now linked to its processing plant and accurately tracks the ore characteristics entering the system through advanced machine learning models. We can improve performance in key areas such as blending, grinding, and flotation by leveraging this system.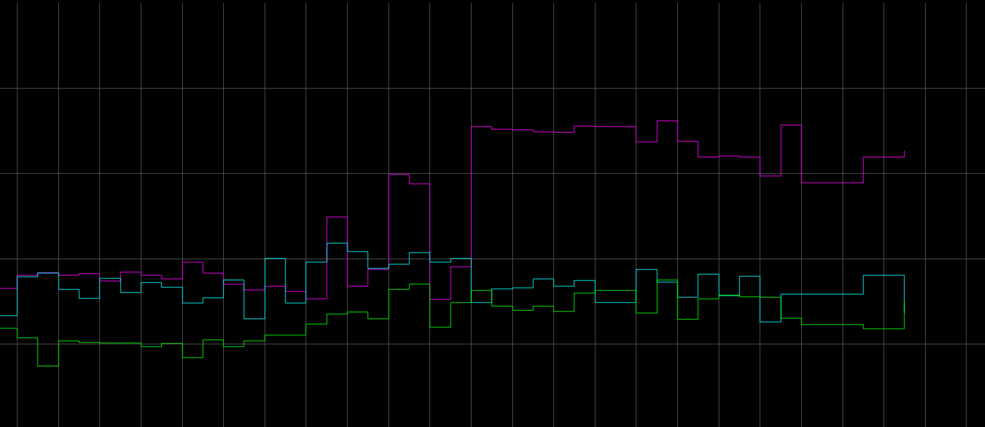 Cutline: Trend example that allows operators to track ore characteristics.
For blend optimization, our system ensures that the best mix of material is delivered to the grinding mills and recommends adjustments to the conveyor system accordingly. And by leveraging our data, we're improving the floatation process which extracts the copper. Our machine learning algorithm helps determine optimal conditions and provides frontline operators with recommended equipment settings and chemical additions to improve yield.
Our analytic improvements we've put in place at Highland Valley Copper are just one of the many being rolled out across Teck's network as we work on advancing innovative solutions through RACE.