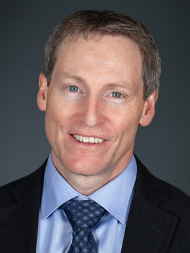 Robin B. Sheremeta
Senior Vice President, Coal
Robin Sheremeta was appointed Senior Vice President, Coal in May 2016. Prior to his current role, Mr. Sheremeta was Vice President, Operations, Coal.
Mr. Sheremeta has a strong history with Teck and held numerous positions with the company, including Vice President, Health and Safety, General Manager at both Elkview and Greenhills operations, and Operations Manager at Greenhills Operations. He started at Greenhills Operations in 1988 as mining Engineer before taking various positions in Engineering and Operations at both Greenhills and Fording River Operations.
Mr. Sheremeta holds a Bachelor of Science in Mining and Mineral Process Engineering from the University of British Columbia and an Executive Master of Business Administration degree from Simon Fraser University.
He is currently a member of the Association of Professional Engineers of B.C. and the Canadian Institute of Mining.
---