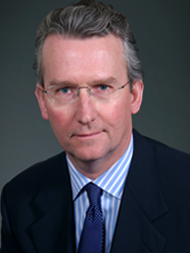 H. Fraser Phillips
Senior Vice President, Investor Relations and Strategic Analysis
Fraser Phillips was appointed Senior Vice President, Investor Relations and Strategic Analysis in March 2017.
Mr. Phillips is responsible for leading Teck's investor relations with involvement in the evaluation of strategic investments. Prior to joining Teck, he was Managing Director, Global Mining Research at RBC Capital Markets. He brings more than 30 years of experience in mining industry market research and analysis, with a particular emphasis on base metals.
Mr. Phillips holds a Bachelor of Science (Honours) in Mining Engineering from Queen's University and a Master of Business Administration from the University of Toronto.
---