From the port facility to the mine area, the QB2 site is transforming each day as our project teams ramp up construction.
To meet Carla Vargas, an Elige Crecer (Choose to Develop) program participant, please scroll down.
About one year into the construction of the QB2 project, Teck and our contractors have made significant progress on one of the world's largest undeveloped copper resources. With a workforce of nearly 7,000 strong, the project is advancing on track for completion in the fourth quarter of 2021. Our focus continues to be on health, safety, sustainability and productivity across the vast project footprint.
Here is a snapshot of the key activities across each construction area: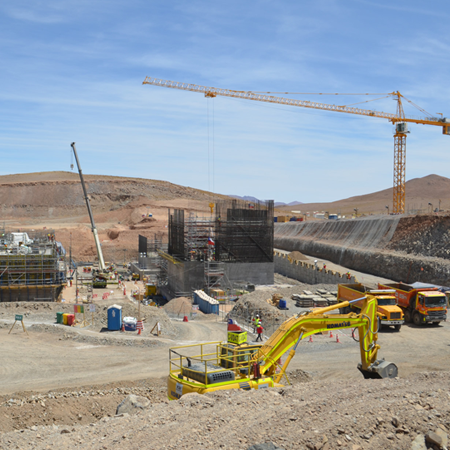 Ongoing concrete pours on the mills, with over 20,000 cubic meters placed
Rougher cell tank installations now underway
Commenced structural steel pre-assembly and erection
Received delivery of the first grinding mill shell components to sit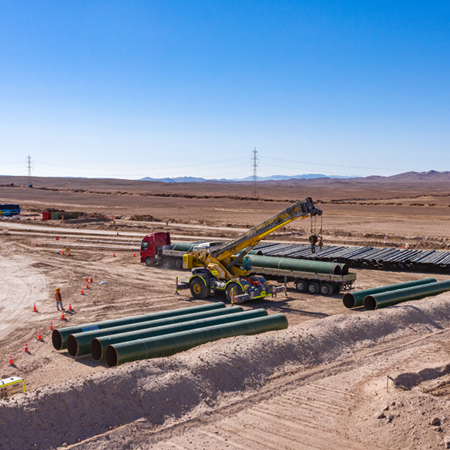 Advanced mass earthworks in the high mountain area
Continued right of way development from the coastal area to camp 2
Commenced pipe trenching operations
Continued development of the pump station platform
Ongoing line pipe deliveries with over 30 trucks loads per day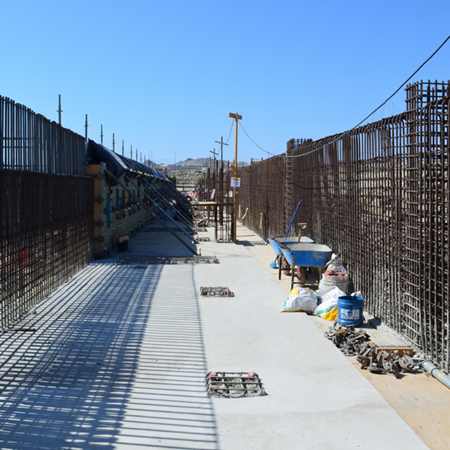 Completed the pile test drilling and anchoring
Ongoing concrete activities in the desalination plant
Commenced installation of permanent buildings
Continued transformer foundations concrete works at the sub-station
Prepared the pipe launching area for receipt of pipe and equipment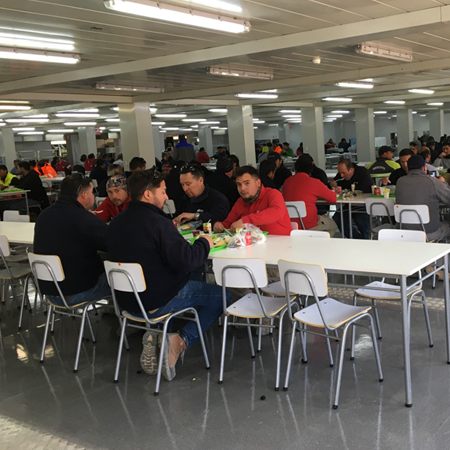 Completed first stage of concentrator and pipeline camps for first occupancy
Completed the expansion of the Tambo Tarapacá camp
Continued transformer foundations at the concentrator's main sub-station
Advanced mass earthworks at the A-97 bypass road
Tailings Management Facility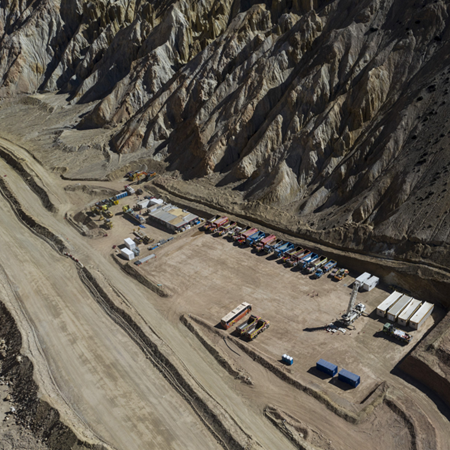 Continued mass earthworks at the TTS platform, 10 of 12km complete
Ongoing development of internal roads
Continued coffer dam construction, with targeted completion by January 2020
Meet Carla Vargas, a Elige Crecer (Choose to Develop) Program Participant
Carla Varga, General Services Attendant, Vial y Vives-DSD Company
Maximizing the employment opportunities for local communities in the Tarapacá Region is a key focus for Teck and was the catalyst for creating the Elige Crecer program. In partnership with Fundación Chile, the program focuses on providing local residents with the skills training required to support the construction of QB2, particularly in the areas of masonry, carpentry and concrete laying.
In 2019, more than 500 people have participated in the program, including Alto Hospicio resident Carla Vargas. After obtaining a degree in administration, Carla kept looking for new ways to enhance her skills. That's when she came across Elige Crecer. Following a two-month training program, Carla became a specialized civil works and carpentry assistant.
Today, Carla is working as a General Services Attendant for Vial y Vives-DSD Company, a construction contractor for the QB2 project. But Quebrada Blanca was not unfamiliar to Carla. "I did my administration internship in Quebrada Blanca many years ago, and going back is very rewarding."
The opportunity to be trained through Elige Crecer opened the door for Carla to further develop her career. "I am in charge of all administrative management activities, a job that's very motivating for me," says Carla. "I really appreciate the experience I have gained and the opportunities I am being given to continue to grow."