Connect recently sat down with Andrew Milner, Chief Transformation Officer, to talk about RACE21™ and the big picture when it comes to business transformation.
RACE21™ is about business transformation. What does Teck—and the way we work—look like when that transformation is complete?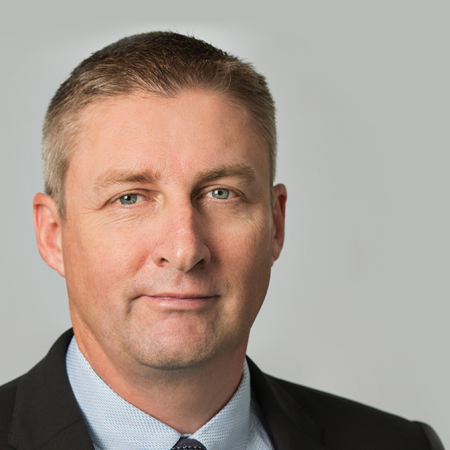 RACE21™ is about demonstrating substantial transformation in our business by the end of 2021. But this is a journey, not a destination, and the long-term transformation now underway will evolve well beyond 2021.
That said, the RACE21™ team is looking at three key time horizons—2021, 2023 and 2025—to better articulate what our working environment could actually look like at those points in time. For example, the team is looking at the ramp-up of predictive maintenance and autonomous trucks to understand what this could mean for our maintenance departments and how the ramp-up of processing analytics could change the way we operate our processing plants.
One thing is for sure, the next several years are going to be very exciting for Teck and our employees as we implement the RACE21™ program. We can expect to see a business where our people are more empowered and people can leverage new technologies to enrich our existing work practices.
The Empower pillar within RACE21™ is about our people. Why are people so important to the success of RACE21™?
Digital transformation clearly has a significant technology component but the transformation is fundamentally not about the technology. It's about our people, and the Empower pillar recognizes that.
The transformation underway is about making our daily work lives better. That's why we need everyone to contribute to the program as we develop and implement the solutions that should ultimately enrich the way we work.
When it comes to technology, it should work for us, not the other way around, which is why the Empower pillar and our commitment to upskilling our people to work effectively in the Digital Age is so critically important.
We've undertaken RACE21™ to build an organization that will continue to thrive and grow in the Digital Age for the next 100 years. Building such an organization and achieving the right outcomes will take active engagement in and ownership by everyone and it's exciting to see that taking place across the business as the program picks up speed.
You've been with Teck for almost a year now. How have you seen things change over the past 12 months with respect to technology and innovation?
When I arrived at Teck, I was so impressed with the fantastic work done in previous years and it was obvious that the organization was really embracing innovation. Over the past 12 months, I've seen a continuation of this journey, and it's increasingly clear to me that the organization is truly galvanizing around RACE21™. The tempo has increased, there's excellent support from operations, and there are passionate teams working all over Teck on really exciting projects.
What excites you most when you look at the long list of the RACE21™ initiatives underway across the company and the value they're unlocking?
I've worked at other mining companies and have never seen an organization achieve as much as Teck has in the technology space within a relatively short period of time. I can't single out a particular project but what excites me most is seeing passionate people coming to work each day and embracing the changes that are underway. I am proud to be a part of something special. We're all part of this and will have increasingly important roles to play as we deliver RACE21™!