Each year on March 8, the world marks International Women's Day, a day to celebrate the social, economic, cultural and political achievements of women. This year's International Women's Day theme, #ChooseToChallenge, focuses on gender parity by encouraging everyone—regardless of gender—to challenge gender bias and inequality in their everyday life.
At Teck, we asked employees what International Women's Day means to them, what they would say to women and girls thinking of a career in mining, and how they "choose to challenge". Here's what they had to say…
This year, to honour International Day of Women and Girls in Science, held annually on February 11, we spoke with women working in Science, Technology, Engineering and Mathematics (STEM) across Teck. They shared their experiences, talked about why they're passionate about working in STEM and offered a little advice for the next generation.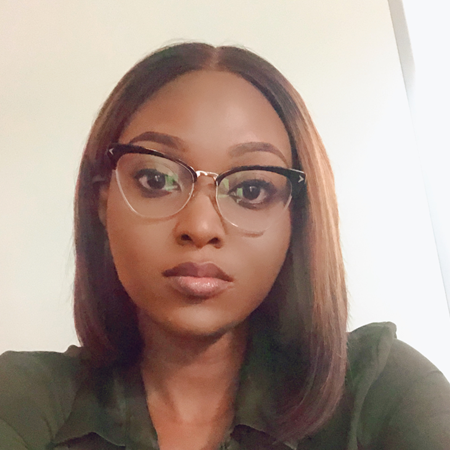 "Like many children in Nigeria, I grew up surrounded by a strong work ethic and a burning desire to explore the world. The typical expectation was to go to school, get a degree, maybe even two, and become a doctor, lawyer or engineer. In my second year of university, I took a course in information system analysis and design and discovered my love for IT processes and design. To further satisfy my curiosity, I acquired a second degree in process engineering and management, and that was my first introduction to the world of human-centred design (HCD). Today at Teck, I enthusiastically help solve end-user problems by employing HCD principles to design highly usable solutions. In fact, the overall mandate of the UX design team is to create business value by helping end users reach their goals. I find that creating solutions with a focus on the end-user's tasks, behaviours and work environments translates into improvements in operational efficiency, productivity and safety."
Nife Odedina, UX Designer, Ore Body Knowledge (OBK)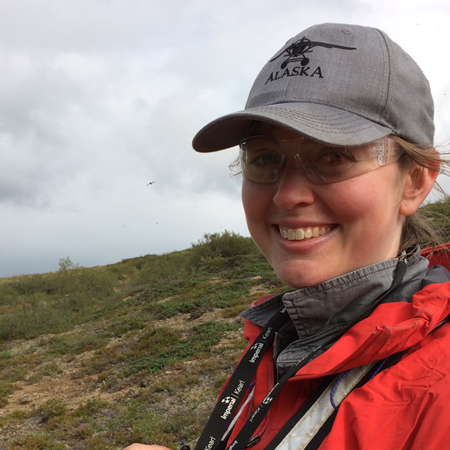 "I found that I always steered toward the sciences during my youth, which is why I chose to pursue it further in university. The specific reason I selected geology over other careers escapes me. However, I do know why I continued: few professions permit someone the opportunity to work in remote locations and encounter many kinds of people, all while utilizing the various high-tech tools of the trade, including rock hammers. I have learned that there are many facets to exploration at Teck other than field programs. My current position in the Commercial team has given me exposure beyond the physical science related to geology, and a new understanding of the critical role that transactions and valuations play in the successful acquisition, partnership and development of a project."
Suzanne Byron, Senior Project Geologist, Exploration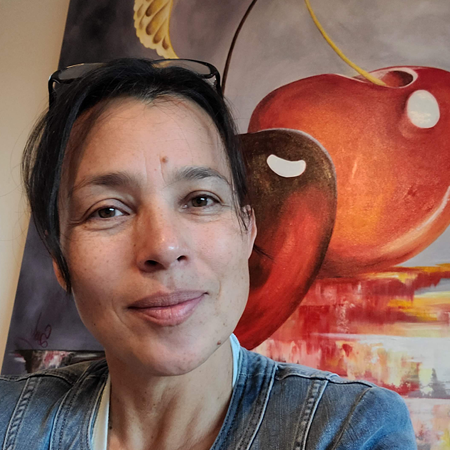 "My attraction to mining engineering started from an early age when I had the opportunity to visit an underground mine while finishing high school. The industry itself, some of the challenges with ventilation, dewatering and getting the ore to the surface really fascinated me. My current role at Teck allows me to use not only my overall technical and leadership experience, but also change management and continuous improvement tools to bring the current portfolio up to speed and contribute to the RACE21™ Path to Value goal in 2021."
Sol Riano, Manager, Value Delivery, Water and Tailings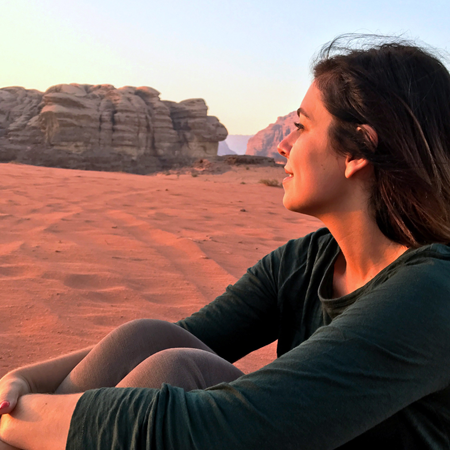 "I truly believe that data-driven decision-making is the future of all industry, not just mining. But often, we think of data in a vacuum, and I know from experience that data without context is meaningless. By placing value on characteristics that are typically associated with women—specifically, communication and empathy—we can layer that context on top of our data, allowing us to find solutions that really speak to our end users. I think companies like Teck, which are showing real commitment to inclusion and diversity, are much better positioned to create solutions that solve the hard problems, and it feels great to be part of something like that."
Ally Sluchevsky, Product Owner, RACE21™
"I came to STEM via a circuitous route. In university, I majored in East Asian Studies and went on to obtain a law degree. After a few lukewarm years as a corporate lawyer, I asked myself what I really wanted to do. The answer was "something involving computers and design". I went back to school, obtained a diploma in digital media design and began working as web designer and coder. I learned a lot about user experience design on the job and also obtained a UX certification from the Nielsen Norman Group. On Teck's Load and Haul Analytics team, I design mobile and desktop applications that help mining supervisors and dispatchers understand how to allocate equipment and personnel in order to increase productivity, save time and avoid incidents. Working alongside data scientists and developers, I ensure that our products are user friendly while meeting business needs."
Jennifer Miller, UX Designer, Load & Haul Analytics, RACE21™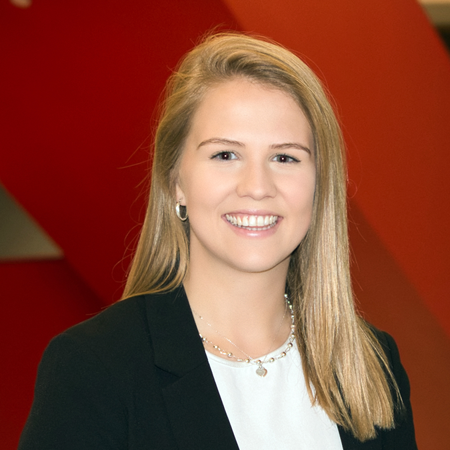 "I always enjoyed math and science in high school, which influenced my decision to choose a career in STEM. However, I was very fortunate to grow up watching and learning from my mother, a successful engineer, which ultimately inspired me to follow in her footsteps. Tailings dams have always been an area of interest for me, because there is a lot of planning, design and monitoring that goes with them. Since joining Teck as the Dam Safety Engineer in Training, I get to work with all the data from our dam monitoring program and am able to apply the same problem-solving and critical thinking that I enjoyed in high school, all while learning new skills."
Clare Butler, Dam Safety Engineer in Training, Highland Valley Copper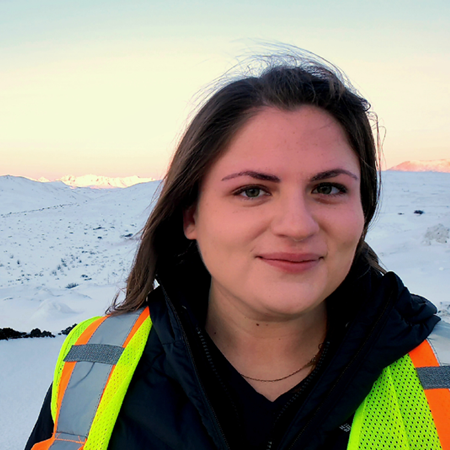 "I've always loved science and math, so going to an engineering university was a good fit for me. After a semester, I switched my major from chemical to metallurgical engineering. I loved that everything was more 'hands-on', and my school had a small foundry, which piqued my interest. My dad later told me that my grandfather (whom I never knew) was one of the St. Louis Die Casting Company's founders. It was an eerie feeling to learn that I had unknowingly been following in my grandfather's footsteps, so I felt like I was on the right path. As far as advice? Never stop asking questions. Learning is a lifelong process."
Laura Lupardus, PMP, BSc, Digital Analytics Deployment Specialist, RACE21™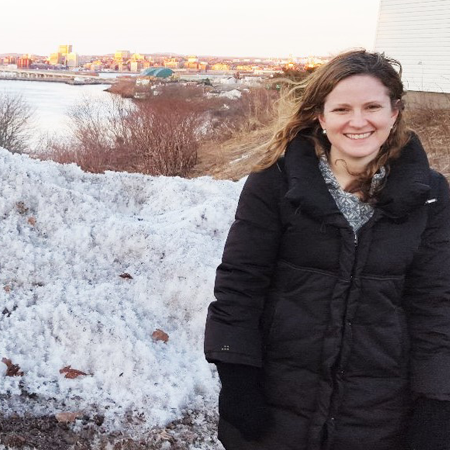 "I chose to work for the Applied Research and Development team at Teck because I believe the best way to affect meaningful environmental change is through developing innovative solutions with a company that values sustainable mining practices."
Vanessa Mann, Lead, Research and Development, Teck Coal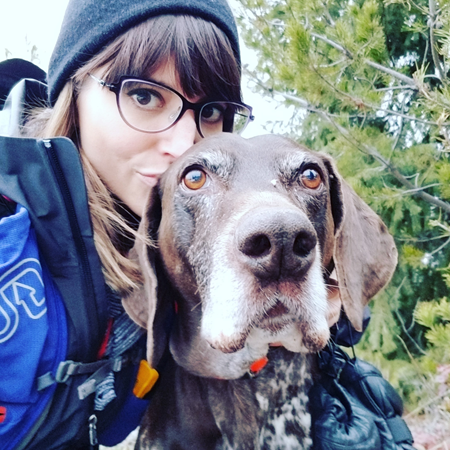 "Since I was young, the how and why of the scientific world intrigued me. That, coupled with the love of the outdoors, led me to Teck Trail Operations and Analytical Services. Being part of a team of intelligent like-minded people allows me to make meaningful contributions to Teck and our community, all while exploring my love of STEM."
Laura Stubbs, Senior Technician, Analytical Services, Trail Operations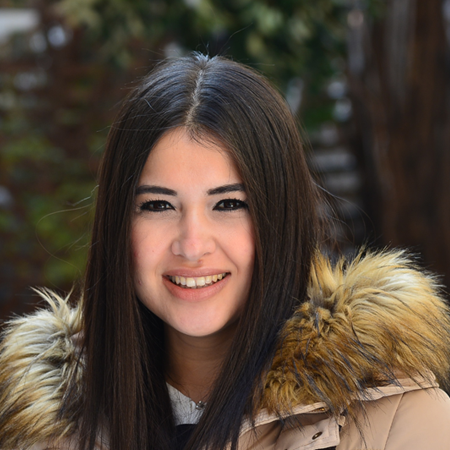 "I believe that anyone who thinks about how something can be done differently and more efficiently can have a career in STEM. As a child, I was more interested in watching an excavator trenching our street and in reading home appliance manuals than watching cartoons. As I grew older, developments in STEM had always piqued my interest. In Turkey, when entering the 11th grade, one has to choose an education track to focus on. Although intimidating at that time, I chose the science track because I wanted to be around those who would motivate, inspire and challenge me.
Science is an international language, crossing boundaries of culture, customs and institutions. My journey started in Milas, where I was born, and led me to Ankara and now Vancouver. My formal education and the mentorship I've received have propelled me toward the STEM career I've been dreaming of since I was a child and have led to my role at Teck as Senior Project Geophysicist. A geophysicist's aim is to provide an understanding of the physical processes occurring in the earth. High-tech geophysical surveys, data processing and interpretation are essential to unlocking mineral reserves. Identifying geophysical anomalies that could lead to the discovery of a mine is exciting and exhilarating work."
Nihal Yavuz, Senior Project Geophysicist, Exploration