/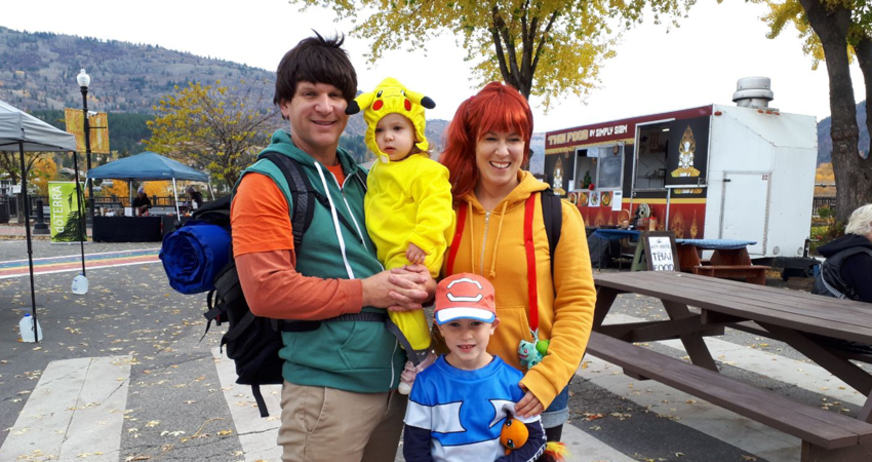 Bryan Lauzon
Industrial Warehouseperson, Warehousing
Trail Operations
When did you start at the company, and at which site/office?
I joined Teck in May 2012 at Trail Operations. I joined as an operator in the Lead Refinery and am currently an Industrial Warehouseperson.
Could you provide a brief description of what you do in your role?
In addition to my role as a warehouseperson, I am the chair of the Inclusion and Diversity committee for Trail Operations. Our committee was struck in 2018 and is focused on helping create an inclusive work site where everyone can feel comfortable and welcome. In 2019, I stepped in as the chair and, with other members of the committee, have led an number of initiatives at Trail Operations, including putting up pride banners, and continuing an effort to help with extended-hour child care. This project is in its early stages.
What is your favourite part about your job?
I am very passionate about trying to identify the needs of my colleagues and understanding how we can create a work environment where people can be productive and contribute fully to the team. As the committee chair, my goal is to foster a culture in which a person's individuality is respected while remaining a valued member of the team. At times, this can be a challenge, but at Trail Operations, we are working very hard to create a safe and productive space for all employees and contractors, no matter their age, gender, ethnicity, education or background.
What is your most memorable moment working at Teck to date?
My most memorable moment was when we received approval to put up the pride banners. There was a lot of work put in by the committee to come up with communication to explain why we felt this was important and necessary. These flags show the community that Teck is an ally to those who have been historically under-represented or discriminated against.
What is your favourite activity outside of work, and why?
I am a big rugby fan. There's a position for every body type. I've seen the sport help take non-traditionally athletic body types and turn them into strong, confident individuals. I've made great friends and memories through playing with the Trail Colonial Rugby Club.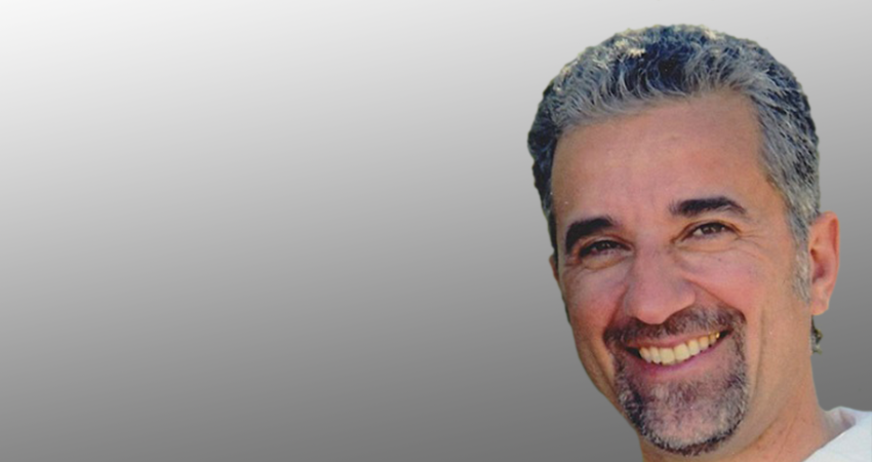 Mario Talarico
Specialist, Investment Recovery & Supply Chain Stewardship
Highland Valley Copper
When did you start at the company, and at which site/office?
My career with Teck began in 1983, when I started at the Cominco Valley Copper mine, which is now part of Highland Valley Copper (HVC). And then later, in 1994, I joined the Afton site in Kamloops as the Materials Management Superintendent.
What other sites/offices have you worked at?
During my time at Teck, I have worked in many different places. I worked at Afton, HVC and the Antamina corporate office. I also did stints at a number of project sites, including Quintette, Bullmoose, Glenbrook Nickel, Sa Dena Hes, Galore Creek, Duck Pond and Klondike Placer, just to name a few.
Could you provide a brief description of what you do in your role?
As a member of the corporate Supply Management group, I provide guidance in Investment Recovery, which includes divestment, identification and redeployment of assets, and Supply Chain Stewardship best practices. A key part of this role is looking for ways to improve Teck's sustainability performance across all sites.
Right now, a few noteworthy initiatives include investigating the recycling of large mining tires, scrap conveyor belting, and incorporating recycled mud flaps for our haul truck fleet.
What is your favourite part about your job?
The diversity of projects and being encouraged to think outside of the box. Some days, I am working on a project in Canada and the next I am involved in an initiative in South America. Right now, I am enjoying working with our corporate Materials Stewardship and Sustainability teams to develop innovative solutions to address our industrial waste.
What is your most memorable moment working at Teck to date?
A key highlight was being a part of the HVC Relay for Life team. With others on the HVC team, we raised $250,000 for the Canadian Cancer Society over a 10-year period. Each year, the HVC team was recognized for being the top corporate fundraiser. It was a great opportunity for both teamwork and to give back to our community.
What is your favourite activity outside of work, and why?
Travelling with Debborah, my sweetheart of 30 years.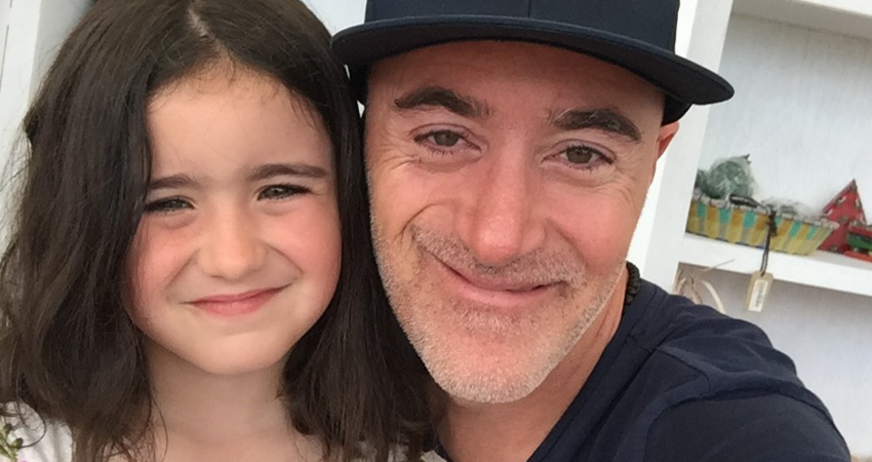 Villa González Ortega, Mexico
Marc Davila, Manager, Community Affairs
San Nicolás Project
What is the area's point of pride?
The area of greatest pride near Teck's San Nicolás Project is undoubtedly the city of Zacatecas, located in Central Mexico. The city was founded in 1546, after the discovery of rich deposits in silver mines and since then has been the center of many historic events of nation-wide significance. Only two years later, in 1548, it received the name of Real de Minas de Nuestra Señora de los Zacatecas. Thanks to its historical, cultural and monumental heritage, the city was named a World Heritage Site by UNESCO in 1993. Zacatecas is home to the second highest number of museums in the country, after Mexico City.
Is there anything the area is famous for?
The San Nicolás Project is located in the municipality of Villa González Ortega, southeast of the State of Zacatecas. Every year on May 19, the municipality celebrates with a feast in honour of the Lord of Saint Teresa. It is also famous for its iconic cathedral, a source of great pride for the local people.
What is the best-kept secret in the area?
The best kept secret of Zacatecas is, for many people, the Manuel Felguérez Abstract Art Museum. If you like art, architecture, history and the possibility of getting lost for hours in unique corners where literature, painting, sculpture and landscape are mixed, then this is your place in Zacatecas. This is the first museum of its kind in Mexico and Latin America.
What is your favourite restaurant in the community?
In the city of Zacatecas, one of the best options is the restaurant El Rincón Típico, a hidden jewel in the middle of the colonial streets of Zacatecas, local food, homemade and simply exquisite. In Villa González Ortega, although we don't have many options for restaurants, what we like the most are the "gorditas de maíz". These are true works of art, handmade with corn and filled with exquisite stews, cooked with local elements.
What is a typical weekend like there?
A typical weekend in Villa González Ortega involves going out with the family, strolling around and visiting friends. Sometimes there is a game of football or baseball between communities. On weekends in the city of Zacatecas, as in Villa Gonzalez Ortega, one can enjoy walking through the streets, visiting a square downtown, going to a concert or a museum, and at night going to the theatre or an art festival or concert.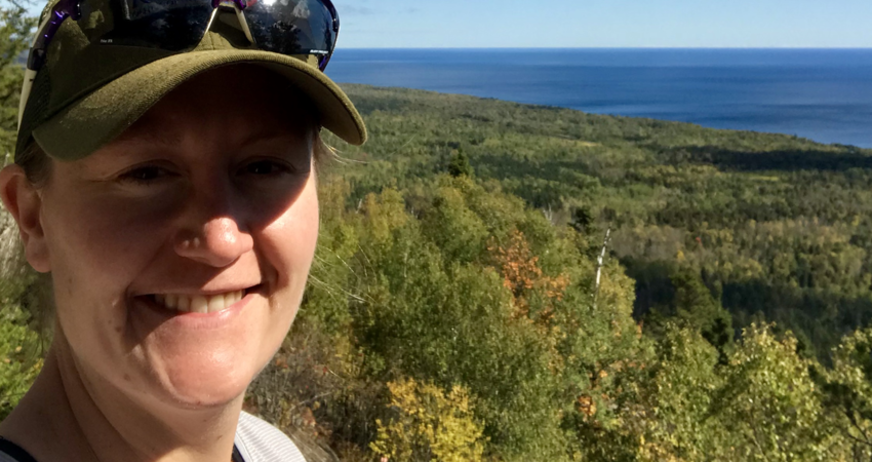 Mesaba, Minnesota
Lisa Weidemann, Manager
Environment & Community Affairs, Exploration
What is the area's point of pride?
Mesaba has a rich history in iron mining that dates back 135 years. Around the area, there are multiple lookouts that provide captivating views of the mines, as well as a mining museum that explores the region's deep mining roots. Beyond mining, the people here are wild for hockey, and the area has produced generations of U.S. Olympic hockey team members. Some say the secret is to raise kids on a diet of pasties and potica.
Is there anything in particular the area is famous for?
The area is famous for the Boundary Waters Canoe Area Wilderness, which attracts outdoor enthusiasts from all over the world who enjoy paddling the cool north waters, fishing and enjoying the call of loons across the lake. In the winter months, we're famous for being the coldest spot in the continental U.S.
What is the area's best-kept secret?
Locals will say the best-kept secret is one of the pictograph areas that provide a glimpse into history. For the more adventurous, you can find hidden waterfalls and many amazing cliff-jumping spots. There are so many hidden treasures that are uncovered every season.
What is your favourite restaurant in the community?
My personal favourite is The Whistling Bird. On the coldest and darkest of nights, nothing warms you up like a little taste of the Caribbean.
What is a typical weekend like there?
It depends on the season, but like many people in the area, whatever we are doing, it's usually outside with our friends and family.