Our safety vision is everyone going home safe and healthy every day. For Vancouver employee Beverly Bruce, that vision, first aid training and quick action by her co-workers made all the difference—in fact, it saved her life.
In a new health and safety video, Beverly, her co-workers and Lawrence Watkins, Vice President, Health and Safety, share their accounts of what happened that day and the impact it has had. The video also outlines new controls now in place to help ensure similar incidents have a positive outcome.
Now Available at Teck: LifeVac Devices
To help us further strengthen our emergency preparedness and culture of health and safety, LifeVac devices have been distributed as a part of the first aid supplies available at sites and offices across Teck.
LifeVac is an innovative suction device, developed for resuscitating a victim with a full airway obstruction when standard choking protocols, such as the Heimlich manoeuvre have failed. The LifeVac's design includes a valve that prevents air from exiting through the mask, creating a one-way suction to remove the lodged food or object in the event of choking.
Instructions for use are included within each LifeVac box. A video demonstration of the LifeVac device can also be found at lifevac.net.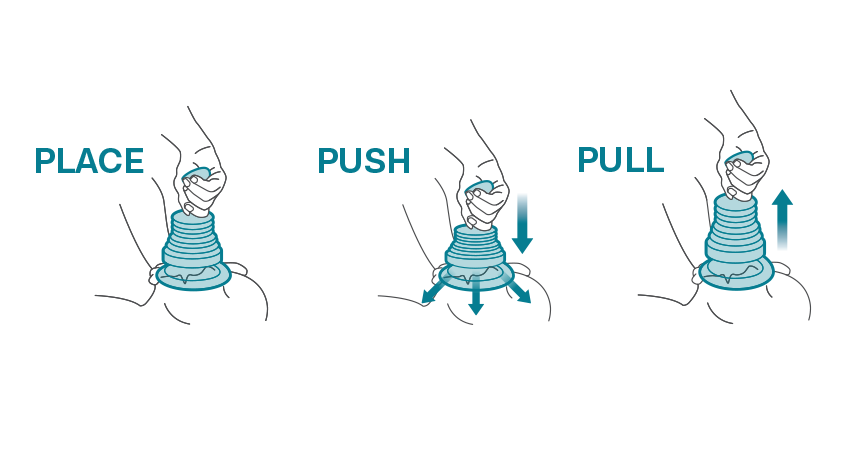 All employees should familiarize themselves with the location of the nearest LifeVac, along with general emergency response procedures and other first aid devices available at Teck.
There have been a number of incidents where employees with first aid training have been critical to the outcome of the situation in medical emergencies. Employees are strongly encouraged to attend first aid training to gain potentially life-saving skills, beneficial both at work and at home.
For more information on opportunities to attend this training through Teck, please speak with your supervisor.