A Next Phase
As Teck transitions to full execution of our most important and transformational growth project—Quebrada Blanca Phase 2—we take a look at the key features of the project and what to expect over the coming years.

What
The Quebrada Blanca Phase 2 (QB2) project is one of the world's largest undeveloped copper resources.
The supergene orebody (near-surface deposit) was mined during the initial phase of Quebrada Blanca, and now, QB2 will develop the sulphide resource underlying the pre-existing operation. As a result, QB2 is effectively pre-stripped, which reduces long term sustaining capital costs and operating costs.
To develop the QB2 resource, new infrastructure is being built which includes the construction of a concentrating plant, tailings facility,infrastructure installations for transporting concentrate and seawater, and facilities to receive, filter and ship concentrate in the North Patache sector, south of Iquique.
During the peak of construction, QB2 will employ over 10,000 people.
QB2 incorporates extensive environmental measures, including the first large-scale use of desalinated seawater for mining in the Tarapacá Region of Chile, in place of freshwater use. The QB2 project has also consulted extensively with local communities and will continue to work cooperatively with stakeholders throughout the life of the project.
Where
QB2 is located in the Tarapacá Region of northern Chile at an elevation of 4,400 metres, approximately 240 kilometres southeast of the city of Iquique and 1,500 kilometres from Santiago.
Construction personnel will live in camp facilities and the majority will commute from large population centres, including Iquique, Arica and Santiago.
When
Construction is expected to take approximately three years, with first production slated for the second half of 2021.
Why
QB2 will be a long-life, low-cost operation with major expansion potential—what we are calling QB3—which includes the option to double production or more to potentially become a top five global copper producer. The copper growth from QB2 will, over time, help to rebalance our portfolio so that the contribution of our copper business could be similar to our world-class steelmaking coal business.
Who
A project of this size requires significant resources both internally and externally, leveraging a broad range of expertise.
Teck's internal project team includes approximately 125 people, and is expected to grow to 150 over the course of the project. Bechtel, a global construction management company with extensive expertise in complex mega-projects, will oversee all construction activities.
Throughout this edition of Connect, we shine a light on just a few of the many people involved in the project, including Karl Hroza, Project Director, QB2.
Introducing Karl Hroza
Karl Hroza joined Teck and was appointed Project Director of QB2 in September 2018, with responsibility for leading the QB2 team through permitting, detail design, procurement, construction, commissioning and turnover for operations.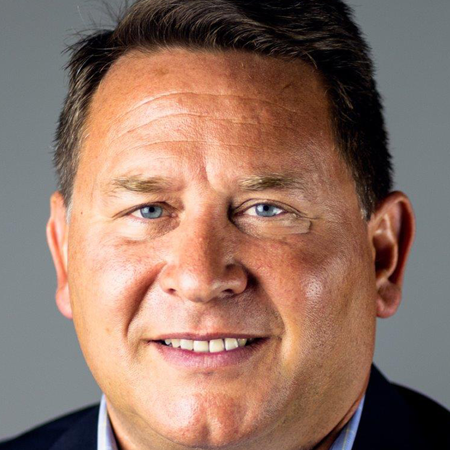 Prior to joining Teck, Karl was Senior Vice President at North West Redwater, where he led the delivery of the Sturgeon Refinery in Alberta, Canada. He brings to the role more than 25 years of experience as both Project and Construction Manager and/or Director on complex mega-projects in the oil and gas, chemical, mining and mineral industries, in various countries around the globe.
"We're now seeing a major shift in the project, from planning and permitting, to mobilizing a workforce of over 1,600 across six major construction areas, as we work to effectively execute and build QB2," says Karl.
"We have many goals and objectives during the execution phase of the project, and we want to add and drive value at each and every opportunity. We want to create efficiencies in how we work together to enable our contractors, and to set up the operation for future success. This will be accomplished by establishing strong processes and procedures, and getting the right people, drawings and materials in the right place, at the right time."
"Most importantly, we want to establish the highest standard of excellence for health and safety, environmental protection, engagement with local communities and overall project delivery. We have a very strong team to accomplish this here at Teck and with Bechtel and our key engineering providers, Golder and Ausenco."
"I'm truly excited to be on board to help develop this world-class resource, while ensuring everyone goes home safe and healthy every day."
About Bechtel
Bechtel is a global leader in engineering, procurement and construction, with experience executing more than 25,000 projects in 160 countries. In December 2018, Teck delivered full notice to proceed to Bechtel, the engineering, procurement and construction management (EPCM) provider for QB2. Bechtel has worked with Teck on QB2 since 2011, supporting the feasibility study process.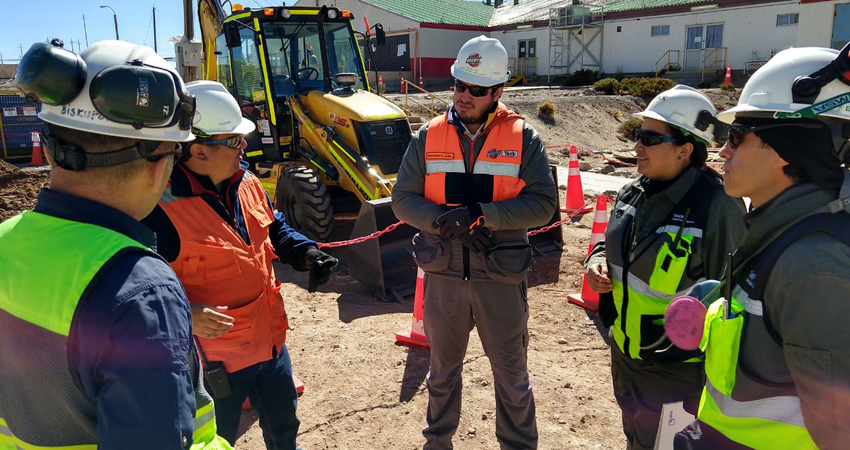 "Through our work on the QB2 feasibility study, we established a strong working relationship with Teck," said Bill Swanson, General Manager, Chile, Bechtel. "For this next phase, we are focused on implementing plans and executing the project safely and successfully, with quality, innovation and productivity at the forefront."
Bechtel will manage all aspects of EPCM services and construction contractors, including the integration of third party engineering providers, suppliers and vendor representatives to complete the pre-operational testing to mechanical completion and handover.
Ownership Structure
Teck holds an 60% indirect interest in Compañía Minera Teck Quebrada Blanca SA ("QBSA") which owns QB2. Sumitomo Metal Mining Co., Ltd. and Sumitomo Corporation together have a collective 30% indirect interest in QBSA. ENAMI, a Chilean state agency, has a 10% non-funding interest in QBSA.