Above: Carol Vanelli Worosz, Community Engagement Leader, Trail Operations (left), presents a donation to Lisa Pasin, Director of Development, KBRH Health Foundation.

The global health crisis posed by COVID-19 is unlike anything previously faced by organizations, by families, and by communities. In 2020, we created a $20 million community investment fund to support COVID-19 response in communities and to provide funding for critical local initiatives and future recovery efforts. Across our sites and offices, much work has been done in support of local COVID-19 relief efforts, with many examples of our people embodying the spirit of community service.
Teck Community Response Fund
Through the community investment fund, we are supporting local organizations that are directly involved with pandemic response or experiencing significant impacts from COVID-19. A portion of this fund has been dedicated to support Indigenous communities, in addition to expediting our payments to local and Indigenous suppliers to support their ongoing economic resilience. With this initiative, we are providing communities with resources required to support their economies, protect their residents and support the health and safety of frontline workers.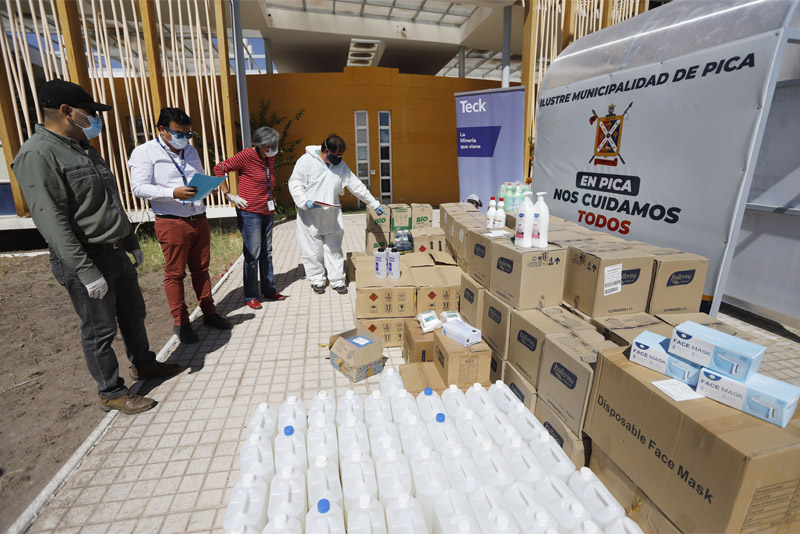 As part of the coordinated effort with local communities and regional authorities in the Tarapacá Region, members of Teck's Chile communities team delivered supplies in Pica and Pozo Almonte.

In 2020, Teck provided $10.7 million of the $20 million fund for several initiatives including:
Application-based grant program in Canada and Alaska: Teck's application-based grant program has resulted in nearly $1.5 million spent across 88 dedicated investments at all Canadian and U.S. sites and Exploration. This includes close to $750,000 provided to Indigenous communities. Specific areas of donations included:

Supporting local health and social assistance programs, with special emphasis on supporting the most vulnerable groups
Assisting senior citizens to maintain physical distancing and communicate virtually with their families.
Providing laptops and other communications materials to students to ensure their ability to continue their education virtually

Direct support for healthcare services in Chile: Teck provided $2.5 million to support healthcare services in the Tarapacá and Coquimbo regions of Chile, including funding medical supplies, equipment, facilities and professionals at the Iquique hospital; family and primary health services in Pica, Pozo Almonte and Chanavayita; and healthcare services in La Serena.

COVID-19 research programs: Teck invested $800,000 in the Vancouver General Hospital/University of British Columbia Foundation, SickKids Foundation in Toronto, and the Princess Margaret Foundation for research initiatives for COVID prevention and treatment.

Copper for infection prevention: Through our Copper & Health program, we continue to collaborate with public agencies, and have made an additional $1 million available to advance the use of copper products to support infection control and prevention. Under this program, we invested in a pilot project with TransLink in Metro Vancouver to test copper in public settings to reduce the spread of viruses and bacteria.

Support for Canadian relief agencies: Teck provided $250,000 to the Canadian Red Cross towards supporting health services and public health in the battle against COVID-19, including the deployment of the Red Cross's Emergency Response Unit field hospital and the supply of medical equipment.

International relief efforts: Teck contributed to international aid efforts, including $500,000 to UNICEF (in collaboration with the World Health Organization Solidarity Response Fund) to provide critical medical and sanitation supplies, equipment and training in over 180 countries, and $250,000 to the China Foundation for Poverty Alleviation to support children in rural communities in China.

Support for vulnerable communities: Teck accelerated its renewal of the Originarias program in Chile to provide US$ 1 million in support of direct economic interventions for Indigenous women in regions where we operate.

Personal Protective Equipment (PPE) Donations: During supply chain upsets early in the pandemic, Teck sites were able to quickly provide masks, gloves and other needed PPE to local hospitals and emergency responders. We additionally donated one million masks to BC PHSA.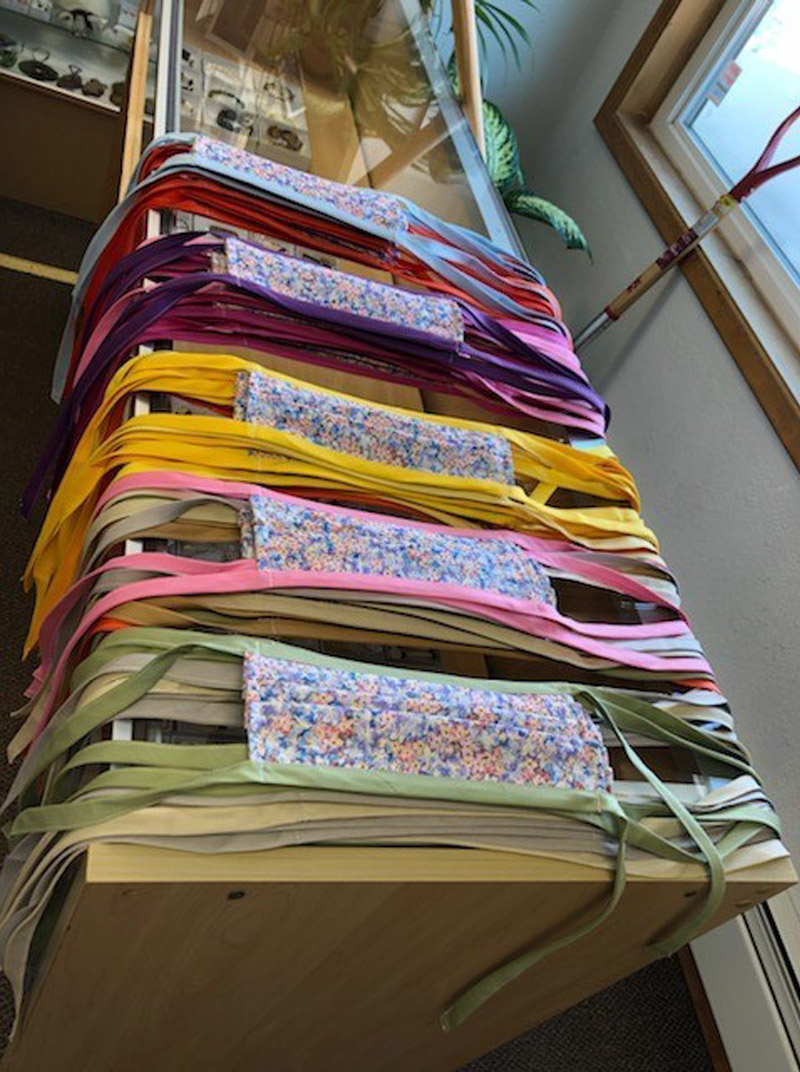 Red Dog Operations donated thread, elastic and cotton fabric to 11 communities in northwestern Alaska and supported local volunteer efforts to provide cloth masks to hospital and essential workers in the community.
Find out more about Teck's COVID-19 Fund and our Response to COVID-19 on our website.