"The busiest places need the cleanest surfaces." That's the message Teck shared with the public at some of the busiest places in Canada—Toronto's Union Station, Yonge and Dundas Square, Vancouver's Burrard Station and downtown Ottawa, to name just a few.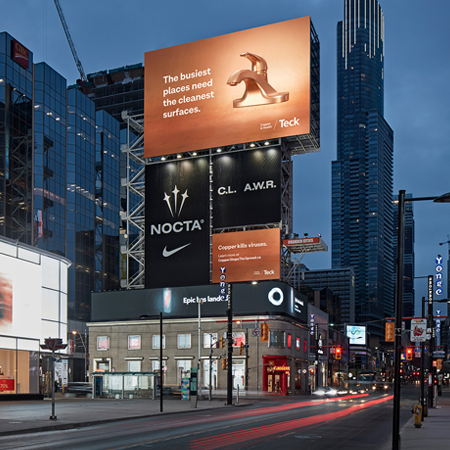 The campaign is part of raising awareness about antimicrobial copper through our Copper & Health program. Teck is working with partners across Canada and beyond to increase the use of copper-infused surfaces in healthcare settings and public spaces to reduce the spread of infections. When installed on high-touch surfaces, copper is a proven killer of bacteria and viruses, reducing the spread of infection and improving health outcomes.
To share this message with people and see how they reacted, we took a busy place and gave them a choice. Watch the "Which Door Would You Choose?" video below to find out what happened.
Copper surfaces continue to roll out across high-touch surfaces at our own sites and offices as well, including this turnstile at Trail Operations.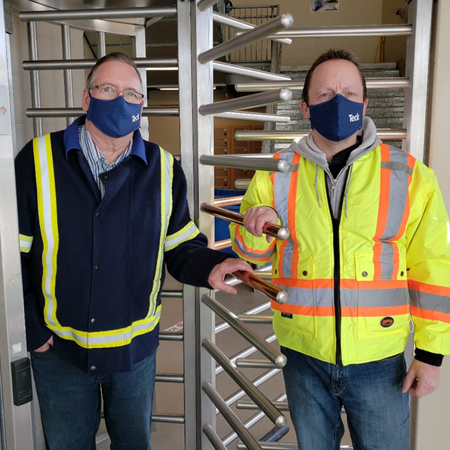 As part of the Copper & Health program, Teck also partnered with TransLink, Vancouver Coastal Health, the VGH & UBC Hospital Foundation, the Coalition for Healthcare Acquired Infection Reduction (CHAIR) and the University of British Columbia to test antimicrobial copper coatings on high-touch transit surfaces on buses and on the SkyTrain in Vancouver.
This pilot project, the first of its kind on a transit system in North America, ran for a period of four weeks and showed success on Metro Vancouver transit.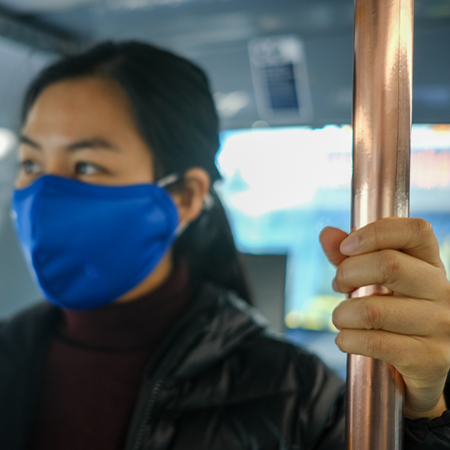 Based on sample-testing performed on transit and in a lab, the trial concludes that select copper products on transit are durable and kill up to 99.9 per cent of all bacteria within one hour of the bacteria's contact with the surface.
Click here for more details on the results and phase 2 of the exciting pilot.