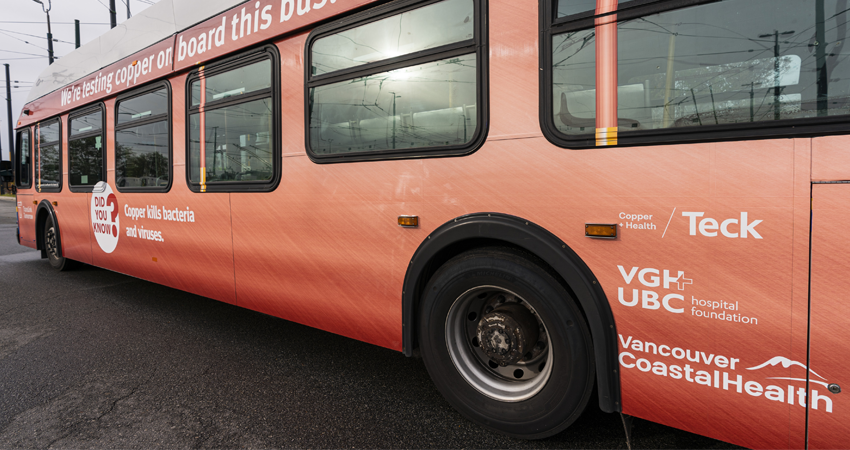 The pilot project, fully funded by Teck, will run for an initial phase of four weeks with various copper surfaces installed on two buses on high-ridership routes and two SkyTrain cars.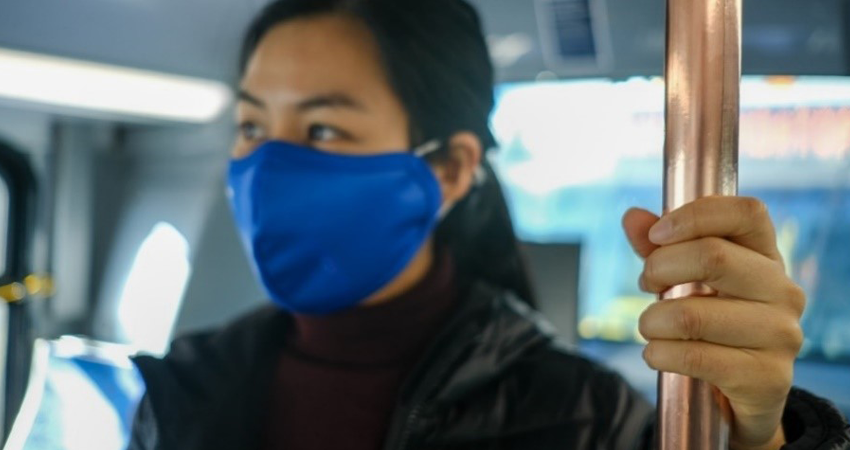 Copper alloy surfaces are naturally antimicrobial with self-sanitizing properties, with research showing that these surfaces eliminate up to 99.9% of harmful bacteria and viruses.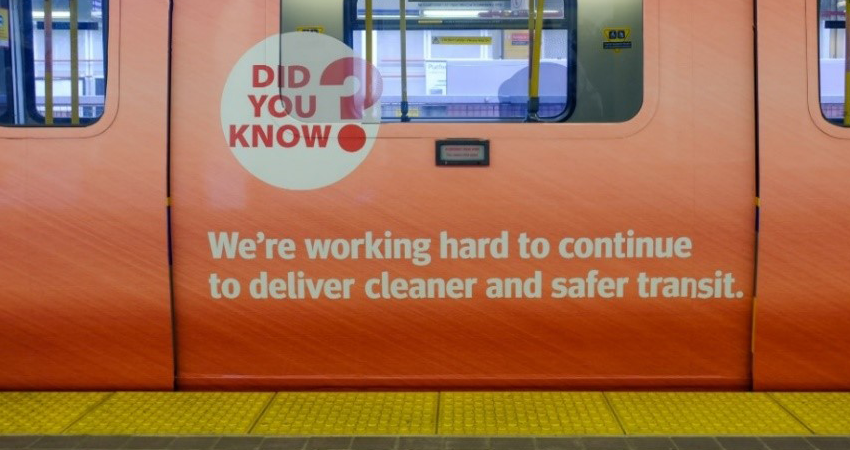 This project is the first of its kind on a transit system in North America and the latest in Teck's ongoing efforts to promote the use of antimicrobial copper surfaces in healthcare and public spaces through our Copper & Health Program.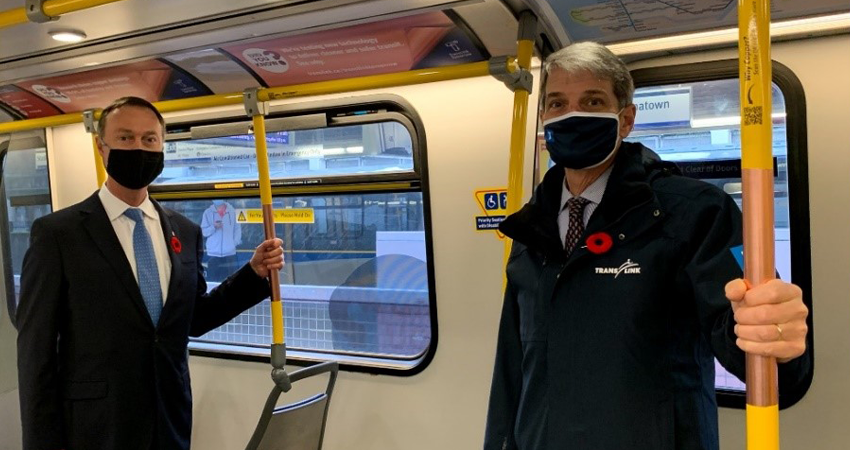 President and CEO Don Lindsay and Kevin Desmond, CEO, TransLink, hold on to some of the many high-touch surfaces on SkyTrain now fitted with copper coatings.
"We are proud to be working with all the partners on this important pilot project to expand the use of antimicrobial copper in high-traffic public areas and prevent infections. Through the Copper & Health program, Teck has been partnering with healthcare professionals, academia and others for years to help make communities safer. This pilot builds on those efforts at a critical time as the world works to prevent the spread of COVID-19."
– Don Lindsay, President and CEO