Our comprehensive sustainability strategy has goals that stretch through to 2050 in eight strategic themes.
Teck's new strategic priorities and the goals that underpin them mark the next chapter in our sustainability journey. And while our new goals are about looking forward, it's important to also look back.
Established in 2011, our first Sustainability Strategy set our short- and long-term goals across six focus areas. Since then, we have made significant progress against those targets and marked important sustainability milestones, including: reducing our CO2 emissions by 297,000 tonnes and our energy consumption by 249 terajoules; disbursing $192 million through community investment; and establishing an Indigenous Peoples Policy to ensure Indigenous rights, cultural heritage and traditional land use are respected, and a new Water Policy and Water Governance framework for improving water stewardship across our company.
"Meeting the milestone goals identified for this next evolution of our strategy will rely on us continuing to 'walk the talk', by being proactive and taking action to find innovative solutions to the challenges we face today," says Marcia Smith, Senior Vice President, Sustainability & External Affairs. "These eight themes were selected to address some of the world's most pressing issues and to respond to evolving expectations, risks and trends."
Learn more about this next phase of our sustainability journey, and hear from some of the leaders from across Teck who are guiding our work in each focus area.
Climate Change
Strategic Priority:
Be a carbon-neutral operator by 2050.
Milestone goals:
Reduce the carbon intensity of our operations by 33% by 2030.

Procure 50% of our electricity demands in Chile from clean energy by 2025 and 100% by 2030.

Accelerate the adoption of zero-emissions alternatives for transportation by displacing the equivalent of 1,000 internal combustion engine vehicles by 2025.
"Setting new climate and energy targets not only helps us further reduce emissions, it can also help us find economical long-term energy supply options at our operations."
– Marcos Cid, Manager, Energy, Teck Chile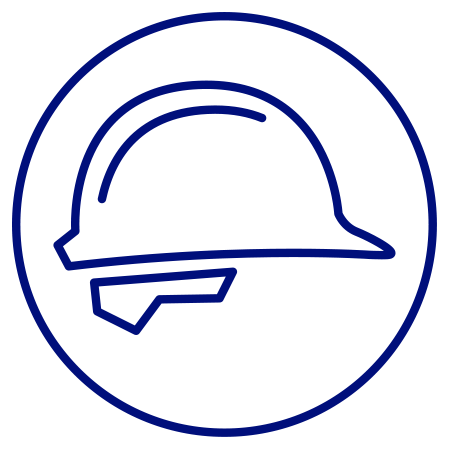 Health and Safety
Strategic Priority:
Eliminate fatalities, serious injuries and occupational disease.
Milestone goals:
Contribute to the elimination of fatalities and serious injuries through significantly enhanced critical control verification for fatal hazards.

By 2025, contribute to the elimination of occupational disease by implementing new technologies for real-time exposure monitoring to improve exposure controls for dust and welding fumes.
"High Potential Risk Control (HPRC) is a very important part of our program to eliminate fatalities in the workplace. The outstanding feature of HPRC to date in 2020 has been the commitment and engagement of everyone involved, which to me shows a united effort to eliminate serious injuries and fatalities."
– Steve Faulkner, Director, Health and Safety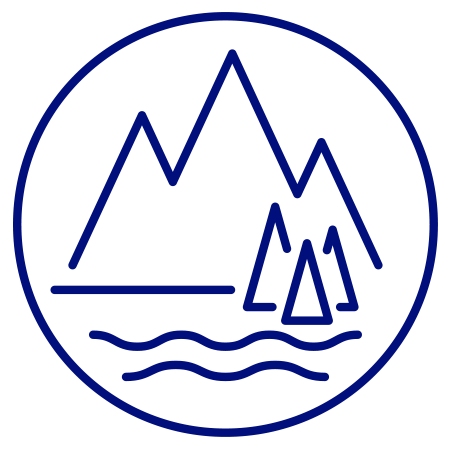 Tailings Management
Strategic Priority:
Continue to manage our tailings across their life cycle in a safe and environmentally responsible way.
Milestone goals:
Preferentially consider milling and tailings technologies that use less water, both for new mines and for any mine life extensions at existing mines.

Expand the use of digitally connected surveillance technologies to assist in monitoring our tailings storage facilities.
"Our approach is to ensure we are meeting the requirements of the new Global Tailings Standard and potential regulatory changes while upholding our commitment to responsibly and safely manage tailings across their life cycle."
– John Pottie, Geotechnical Engineering Manager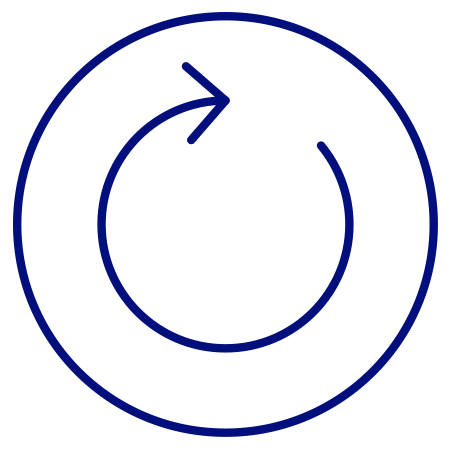 Responsible Production
Strategic Priorities:
Be a leader in responsibly providing the metals and minerals needed for the transition to an economy focused on reducing waste and keeping products in use.

Work towards disposing zero industrial waste by 2040.
Milestone goals:
By 2025, establish site-based industrial waste inventories and plans to turn waste into useful and appropriate products; based on these inventories and plans, set goals for industrial waste reduction.

By 2025, develop and implement a responsible producer program and a "product passport" that is traceable through the value chain.

Be a leader in product stewardship by continuing to implement our Materials Stewardship program and produce secondary metals at our Trail Operations.
"Site-based industrial waste inventories are essential in the move towards responsible production, which is focused on minimizing waste and maximizing resources, with the potential to lower costs of our operations. This area of sustainability has a lot of room for Teck to continue to grow and to tap the collective knowledge of folks at the sites for innovative ideas to help us achieve this goal."
– Chris Stroich, Manager, Environmental Performance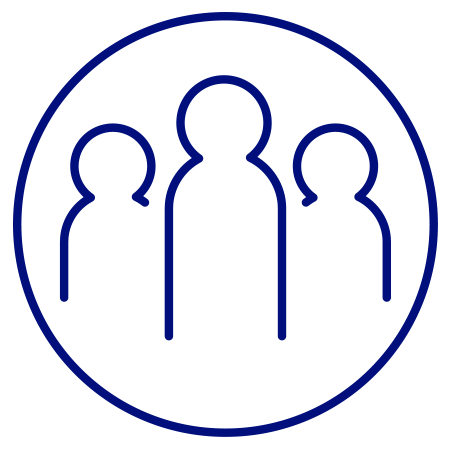 Our People
Strategic Priority:
Foster a workplace where everyone is included, valued and equipped for today and the future.
Milestone goals:
Increase the percentage of women working at Teck – including women in leadership positions – and advance inclusion and diversity initiatives across the company by 2025.

Equip our employees for future workplace and leadership needs, including upskilling and reskilling, by investing $200 million in training and skills development programs by 2025.

Expand employee engagement opportunities, including employee-driven community initiatives and a company-wide feedback program, by 2025.
"As the world around us changes rapidly and our industry adapts to meet evolving demands and stakeholder expectations, it's essential that we invest in our people's skill development in order to match the requirements of the future of work. Whether that is increased digital literacy or a shift/pivot in leadership capabilities, we must move forward together in this change."
– Stephanie Shaw, Director, Human Resources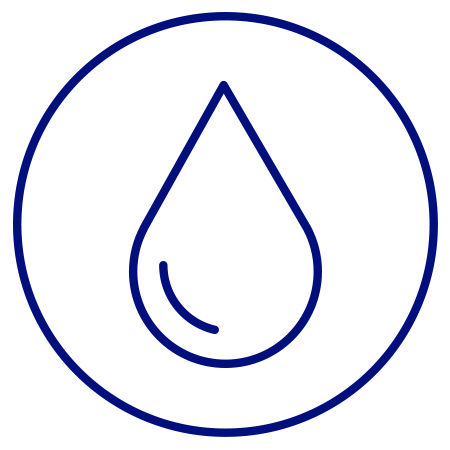 Water
Strategic Priorities:
Transition to seawater or low-quality water sources for all operations in water-scarce regions by 2040.

Implement innovative water management and water treatment solutions to protect water quality downstream of all our operations.
Milestone goals:
By 2025, design all development projects in water-scarce regions with a seawater or low-quality water source.

By 2025, implement new source control or mine design strategies and water treatment systems to further advance efforts to manage water quality at our operations.
"Water quality is a key issue in our operations: it's one of the most important commitments with our environment and communities. As part of our sustainability goals, we're continuously working on respecting the baseline conditions and implementing a robust water management process in order to comply with water quality requirements."
– Solange Dussaubat, Water Resources Manager, Teck Chile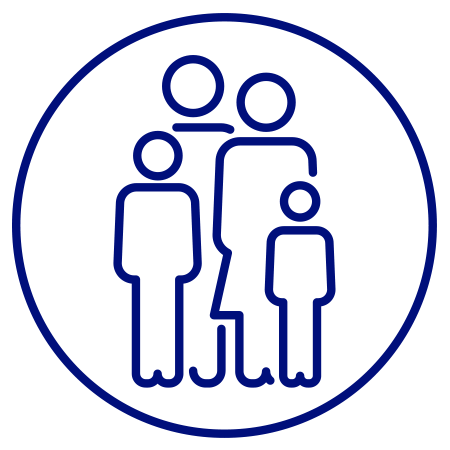 Communities and Indigenous Peoples
Strategic Priority:
Collaborate with communities and Indigenous Peoples to generate economic benefits, advance reconciliation efforts and improve community well-being.
Milestone goals:
Increase local employment and procurement opportunities by 2025 to deliver direct economic benefits to communities.

Achieve greater representation of Indigenous Peoples across our business by 2025 by increasing employment and procurement through business development, capacity-building, education and training opportunities.

Deliver positive social, economic and environmental outcomes for communities and Indigenous Peoples by contributing $100 million to community organizations and global initiatives, including our Zinc & Health and Copper & Health programs, by 2025.
"I'm proud of the progress Teck has made in building relationships with Indigenous peoples through representation in our business – be it working directly at our sites, developing the goods and services our operations need, or supporting our sustainability objectives through participation in environmental and cultural initiatives. I'm excited at the opportunity to build on these successes and identify new, mutually beneficial opportunities to further increase that representation in the future."
– Katherine Gizikoff, General Manager, Environment and Social Responsibility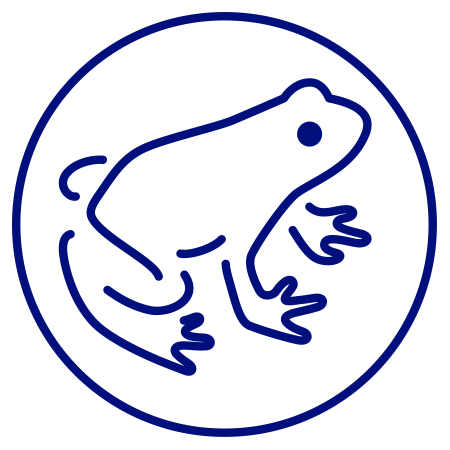 Biodiversity and Reclamation
Strategic Priority:
Work towards securing a net-positive impact on biodiversity.
Milestone goal:
By 2025, all operating sites have and are implementing plans to secure net-positive impact.
"Teck's vision to have a net-positive impact (NPI) on biodiversity is a bold and helpful aspiration. It informs our closure planning and allows us to consider the interests of Indigenous Peoples and stakeholders when selecting key biodiversity elements to focus on. Consideration of NPI in relation to pre-development conditions provides context on achieving our long-term goal."
– Neil Sandstrom, Superintendent, Environment