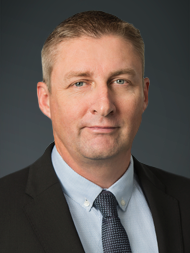 Andrew Milner
Senior Vice President and Chief Transformation Officer
Andrew Milner is Senior Vice President and Chief Transformation Officer. Mr. Milner is responsible for the development of a long-term, enterprise-wide, technology and transformational plan for Teck. He is also responsible for oversight of the plan's implementation and helping to build a culture of innovation across the entire organization.
Mr. Milner brings more than 25 years of experience and expertise in strategy development and delivery of technology production systems globally. Prior to his current position, he was Vice President, Technology Production Systems at BHP. In an earlier role, he was also General Manager and Global Practice Leader, Innovation Delivery at Rio Tinto.
Mr. Milner holds a Bachelor of Commerce (focus: Economics) from the University of Queensland, Australia and a Master of Engineering (focus: Project Management) from the University of New South Wales, Australia.
---